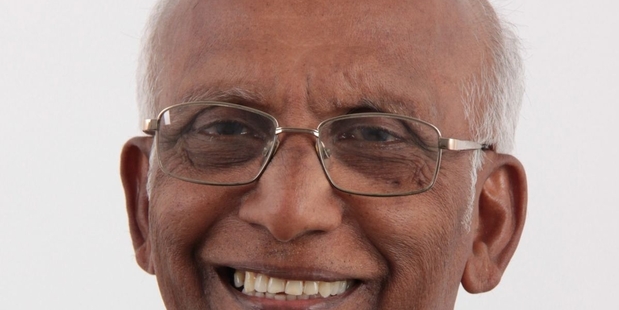 There will be another face on the campaign trail in the upcoming local body elections.
Nagarajah Manoharan, known as Mano, described himself as a member of Hamilton's ethnic community and he had previously been president of the Waikato Ethnic Council.
Mr Manoharan, 72, will be withdrawing directly from his KiwiSaver account to fund his campaign and will not be seeking any additional funding.
He has also pledged to give up his other employment at printing company Print House Ltd if he is elected, acting as a full-time councillor.
He was highly critical of some of the current councillors for continuing with other employment despite what he calls a "very generous salary in excess of $70,000".
"[Councillor] Ewan Wilson is doing Kiwi Air and Dave Macpherson is there but he lives in Ngaruawahia, and the other person Karina Green she is leaving meetings at three o'clock to pick up the children, and during school holidays she doesn't attend meetings. You can't do that. They are not serving the purpose they were elected for."
Councillor Green could not say what percentage of meetings she left early from, and said she had in the past missed Council meetings during school holiday periods.
"I wouldn't call it regularly. I have in the past missed a meeting but that's minor in the big scheme of things. I don't leave Council to pursue other business opportunities. When I'm not at Council I'm being a parent."
She said she was a parent first and foremost.
"It's extremely hard for me as a working mother when our Council meetings all start at 1:30 in the afternoon. They are not family friendly hours," she said.
Particular areas of focus for Mr Manoharan include looking after the aging population, revitalising the CBD and regulating the development of Hamilton East.
He said time would tell if Council's move to sell pensioner housing was a mistake, and he would want to look at budgets in order to investigate building new apartment-style units for pensioners.
"I visited all three pensioner housings in Hamilton East. One consists of four units together, the other is built recently near Southwell School, and the other one is at Graham Street. They are too cramped. You cannot go into those houses at all."
He said new builds should be larger.
To revitalise the CBD Mr Manoharan said parking meters in the CBD should be taken out, a two-hour limit put in place, and coupons offered to shop owners to allow their staff to park for free in complexes around the city.
He did not know what the lost revenue from parking meters or the cost of coupons would be.
"All the shops will close down the way it's going."
He said developments in Cook Street and Hamilton East were creating too much congestion and he said he would like to broaden Ruakura Rd, Naylor St and Grey St.
"Traffic is not moving. Today from Silverdale Rd to Peachgrove Rd was slow."
Mr Manoharan said he was involved with the Hamilton East Community Association and the South East KiriKiriroa Committee Association.
He also said he was involved in setting up the Waimarie Hamilton East Community House.
Originally from Sri Lanka, Mr Manoharan has been in Hamilton for 27 years.
For 13 years Mr Manoharan served as a member of the Ministry of Social Development's benefit review committee and is currently group leader of the United Nations Association Waikato branch.
He lives in Hamilton East with his wife and two daughters.