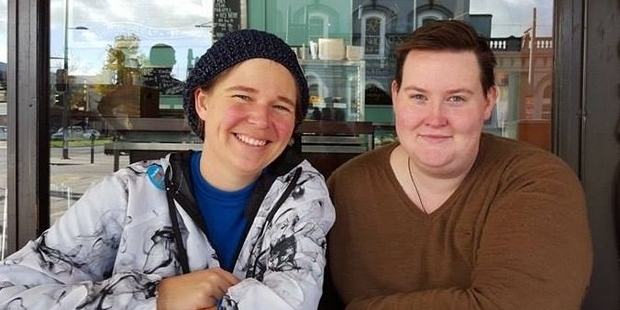 Exploring ideas of same sex attraction and gender diversity for the first time can be both exciting and terrifying for adults who are new to rainbow communities.
It can be difficult to know how to meet people and make friends, and while there is a lot of information available on the internet, the task of figuring it all out can feel overwhelming.
Making this process easier and safer for adults is behind the idea of a new group - The Big Qs - supported by Hamilton Pride and Waikato Queer Youth. This group is specifically for adults who are questioning or exploring their sexuality or gender, and will meet for six weeks from August to have facilitated discussions covering a broad range of topics of interest.
"It's really important that we have a safe space to ask questions and figure out who we are and how we want to live," said Rebecca Fraser, one of the group facilitators.
A bisexual person herself who 'came out' as an adult, she emphasises that the group is open to everyone who is questioning their sexuality, no matter where they are on their journey.
Recent research conducted by Hohou te Rongo Kahukura - Outing Violence, found that more support is needed for adults who are new to rainbow communities, as this can be a vulnerable time.
"It's a time when it is really useful to have friends around who are asking the same questions," said Nathan Bramwell, youth services manager for Waikato Queer Youth and the other facilitator of the group.
The group will run on Mondays from 7-9pm, beginning the first week of August.
Those interested in attending should contact Linda on 839 9039 or email waikatoqueeryouth@gmail.com.