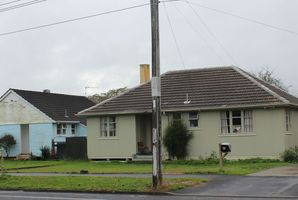 Hamilton mayor Julie Hardaker has hit back at Social Housing Minister Paula Bennett's plan to offer 150 Auckland families who are homeless or in state housing up to $5000 to move to provincial areas including Hamilton, saying there is already a waiting list in the city and Hamiltonians should be found accommodation first.
"From my perspective we didn't know about it, we have a wait list, we need more housing, and we would be very keen to get those on our wait list housed first," Ms Hardaker said.
"My understanding was that Hamilton didn't have any available temporary accommodation or in fact any permanent accommodation to respond to what the Minister has said."
Ms Hardaker said she was not consulted or warned of the announcement.
"The question we would ask first of all is if we don't have a supply to even accommodate who we have got then clearly we don't have any surplus available.
I think you'll find that's a common theme across all major cities in New Zealand."
Ms Bennett identified Hamilton as one areas with available public housing which could be utilised to alleviate the strain in Auckland, however figures from Housing New Zealand show that of Hamilton's 2833 state houses only 101 are empty, and of those only four are ready to let.
Of those deemed unfit for letting 24 were under repair, while 27 were contaminated with methamphetamine.
According to figures from Ministry of Social Development as of March 31 there were 166 Hamiltonians already on the register waiting for houses.
Of these 100 were classed as priority A and considered "at risk", or in severe and persistent need of housing that must be addressed immediately.
When asked for comment on what the new policy would mean for Hamilton or where the additional demand would be housed a Ministry of Social Development spokesperson said it was too early to talk about impact region by region.
Mrs Hardaker said the city was currently working on a Social Housing Plan, which was being led by the social housing sector with involvement from Housing New Zealand.
"Some of the issues they are grappling with in that plan is temporary accommodation and how can we get more houses built for those who need them."
Ms Hardaker said Council was aware of a number of homes ready for demolition or refurbishment and were working to move forward on the work.
"The public are well aware of the work going on around Old Farm Rd -- Housing New Zealand are putting in a whole new development there."
The People's Project is an organisation aimed at combating homelessness in Hamilton. Its leader Julie Nelson said it would be important that the regions have the infrastructure to support people.
"Where people have family supports or links or employment opportunities outside Auckland and it means that they will have a better life then we should do what we can to help them move," she said.
"We must all do what we can to help every New Zealander in need no matter where they live."
In a statement, Ministry of Social Development Social Housing deputy chief executive Carl Crafar said the aim of the grant was to provide practical assistance to enable people to expand their employment and housing options.
"Work and Income will be able to help eligible applicants with a one-off payment of up to $5000 to relocate from Auckland from June 20, 2016."
Mr Crafar said it was a voluntary scheme and said the money would not need to be paid back unless the recipient returned to the social housing register in Auckland with 52 weeks.
"It is estimated that the funding will allow for 150 individuals and families."
The grant will be income tested.
The most sought after areas of Hamilton for state housing include Claudelands, with 32 currently seeking accommodation there, Dinsdale and Chartwell, each of which had 28 on the waiting list.
Hamilton East, central, and Frankton were also in high demand.