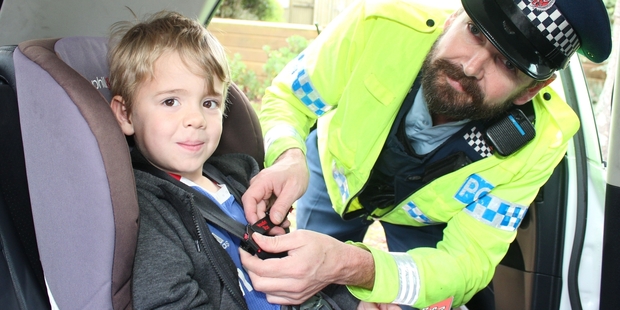 Hamilton residents can expect to see police checkpoints around local primary schools during the morning drop-off over the coming weeks.
The officers are in place as part of Operation Houdini, a partnership scheme between local police and ACC to ensure children in booster seats are properly strapped in.
Constable Wayne Brown, who is leading the initiative, said the operation was focused on car seats with shoulder straps.
"The kiddies can slip an arm out and sometimes if the parents don't notice they're not properly restrained."
Project Houdini has already seen police spending a morning at Pukete and Te Rapa primary schools.
"All the compliance for the car seats was excellent. The biggest issue was the young ones having the seatbelts on their necks and not across their shoulders."
The operation will also hand out 100 Houdini clips, which stop children getting their arms out of their belts.