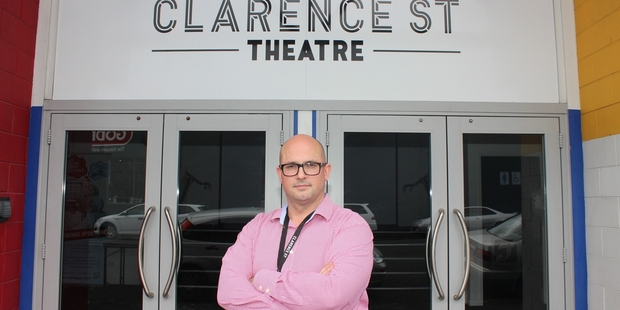 Since the operation of Clarence Street and Meteor theatres were passed to community trusts, both have smashed Hamilton City Council targets.
In 2014 under council management, Clarence St had an occupancy (days of use) rate of 16 per cent.
In order to retain ownership, the Clarence St Theatre Trust was required to achieve 25 per cent occupancy in the first year, 35 in the second and 45 per cent in the third.
Ten months in and the trust has already exceeded all three targets with a 54 per cent occupancy rate.
Meanwhile, Meteor Theatre was expected to see 20,000 attendees within two years, a total all but achieved by the end of their first year.
Clarence Street general manager Jason Wade said it was time for Council to take notice of the figures and consider how they could apply some of the principals to other performance spaces, including the continually flagging Claudelands Events Centre and Founders Theatre - however that may look in the future.
Founders Theatre was closed in March due to an unsafe flying system and is currently undergoing public consultation to help decide whether to demolish, refurbish or rebuild.
Key among these lessons was the importance of having a dedicated position focused on individual venues, rather than amongst a pool.
Mr Wade said he believed Council was over-staffed and in need of a review.
"Council is very management heavy and I just wonder if there could be efficiencies," he said.
"You have your CEO, then your general manager, then you have managers that are separate into separate elements of the venues, then after that you have your venue managers, then underneath you have all your technicians. It's this huge pool of people that I just wonder if we could be doing it smarter."
A competitive pricing model has also been key, according to Mr Wade, who said council had priced themselves out of the market.
Since the Clarence St Theatre Trust had taken over management, community rates for a day-hire at Clarence St have fallen from $2200 to $300 with all additional services like technical support added on.
"If they can provide their own ushers it becomes cheaper, security is okay as well, if they have a suitably trained person in regards to technical elements that saves them money. It's about being flexible for the users," Mr Wade said.
"Meteor and ourselves meet regularly with [the University of Waikato's] Academy of Performing Arts; the three of us meet to discuss programming, looking at gaps we can help each other fill. Council had never done that."
Council executive director H3 Sean Murray said the key difference contributing to increased occupancy rates between Meteor and Clarence St theatres now compared to under Council management was their ability to host free events.
"Council has a fees structure, they are doing a lot of events that rely on volunteer staff and clubs that put all the time and effort in. It's very difficult for Council, when you talk about how we operate, for us to be the glue that provides everything for those clubs," he said.
"It's very difficult to rope up volunteers and people who will do stuff for free because of how we're geared. That's why it should be with community."
Mr Murray said with larger venues like Founders it was a balancing act between community use and access, and commercial acts which provide high revenues.
"Part of management for larger theatres like Founders is it does bring in big national and international shows, that is a very different world operations-wise to community theatre."
Mr Murray refuted claims Council was over-staffed or management heavy.
Founders Theatre venue manager Richard Sutherland said, with the exception of about 5 per cent of events where the contracts were above his authority, he was able to work with autonomy.
"Any business has a delegations policy, so depending on the size it might have to go up for an additional signature but it's not a time consuming or cumbersome process."
Commercial rates for a day at Founders sits at $5320 and community at $3505.
Mr Sutherland said the daily package deal pricing, which included power, utilities, front of house staff, and a technician, was a necessity for health and safety reasons and to protect the expensive assets at Founders and Claudelands to avoid damages.
On Founders, Mr Wade suggested a separate council-controlled organisation (CCO) may be a possible solution with KPIs similar to the trust's in place.
Mr Murray said a review of management structure may be part of the Founders discussion and a CCO was one option which might be looked at.
Meteor Theatre manager Deborah Nudds said, as a community theatre, Meteor did not have much advice for Council on Claudelands or Founders, but agreed inbuilt user charges had put off users in the past.
"We go on this premise that we are very cheap to get in and lots of people using it often for a little amount builds up to something that is sustainable, which is completely opposite to the council's approach."