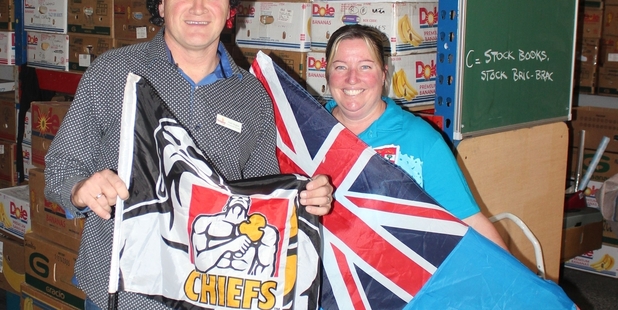 Hospice Waikato, Gallagher Group and The Chiefs have teamed up to fund a 20-foot shipping container full of much-needed supplies for Fiji.
Gallagher community liaison manager Margaret Comer said the container would carry linen, bottled water, milk powder, blankets and cooking equipment, as well as school supplies.
"They have got nothing - no paper or pencils."
It has been no easy road organising the container, with the official state of natural disaster ended in March.
"I had to call the Ministry of Finance and say could we please have an extension," Margaret said.
"It's been interesting dealing with the bureaucracy."
Katrina Daysh has been involved with the campaign since the beginning and said the list of items included anything that would enrich Fijians' lives after Cyclone Winston in February.
Katrina's husband Ja's helped set up the Hospice Megastore, and his family are still in Fiji.
All donations must be made before May 10, with the loading to be done and export information filled out by May 12.
The ship leaves port on May 16 for delivery four days later.