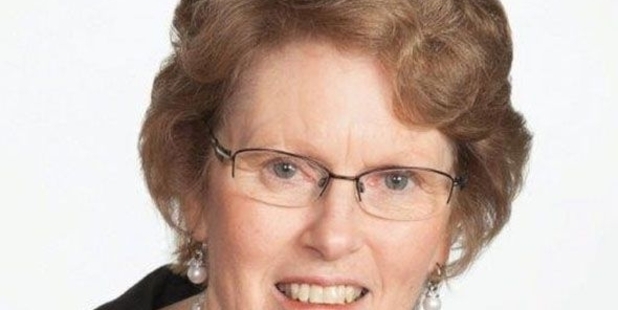 Safe relationships campaigner and chairperson of the Sophie Elliott Foundation Lesley Elliott will visit St Peter's Cambridge on May 26, presenting to the Cambridge community.
Lesley Elliott's only daughter, 22-year-old Sophie, lost her life at the hands of a former boyfriend in 2008 in her own home.
When Lesley subsequently discovered that the same man had previously abused another woman she began to research the topic of women and abuse, quickly realising all the signs of an abusive relationship had been there, but unrecognised.
Lesley surmised that if neither she nor Sophie could see the signs, particularly in a psychologically abusive situation, then thousands of other women might not see them either.
Lesley set up the Sophie Elliott Foundation and, in partnership with New Zealand Police, has developed a one-day workshop for Year 12 students, Loves Me Not.
The programme looks at what constitutes a healthy (equal) relationship and what can trigger an unhealthy (controlling) one.
The presentation at St Peter's Thornton Auditorium mainly centres on the signs and red flags in an unhealthy relationship, and helping to educate young people and their parents how to keep safe from abusive relationships.
Lesley Elliott is a long-serving nurse in Dunedin Hospital's Neo-Natal Intensive Care Unit.
She has been recognised for her work to help curb New Zealand's statistics around family violence and received awards including a Paul Harris Rotary Fellowship, the Next Woman of the Year title and the Supreme Award at the Westpac/Fairfax Media Women of Influence Awards.
In 2015 Lesley was made a Member of the New Zealand Order of Merit (MNZM) in the Queen's Birthday Honours.
She has co-authored two books, Sophie's Legacy and Loves Me Not - How to Keep Relationships Safe.
Lesley does not take a fee for her talks.
The St Peter's Parents' Association will instead be donating her full fee to the Sophie Elliott Foundation.
An Evening with Lesley Elliott is on May 26 at Thornton Auditorium at 7.30pm. Tickets $10, available from Cambridge Paper Plus or by emailing [email protected]