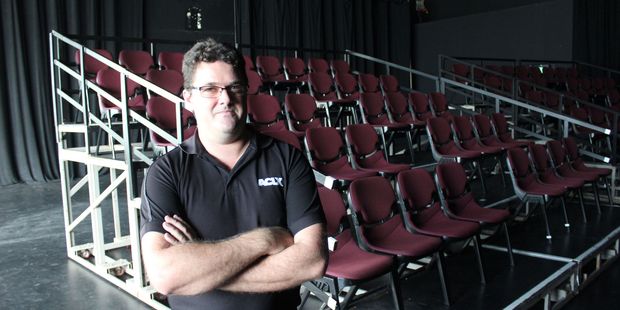 The Meteor Theatre is calling on the public to help fund desperately needed strengthening and upgrade work.
Theatre trustee Aaron Chesham said despite raising $750,000 over the past two years from community funders, the Hamilton City Council and Lotteries, the shortfall was in the region of $600,000.
Since the gifting of The Meteor theatre by Hamilton City Council to the community in February 2014, Aaron said the agreement was the trust would take over running the theatre for three years, provided they funded the earthquake strengthening.
"In our mind there's no point doing the strengthening if we don't tidy up the areas that really need it," Mr Chesham said.
These changes include new male and female dressing room space with showers. The theatre currently makes do with a curtained off area without showering facilities. A green room for actors will also receive a spruce up.
Earthquake work includes additional cross-bracing in the theatre's entry hall ceiling.
The auditorium floor will also be replaced and the area soundproofed.
"The floor was put down as a bit of a knock-up 20 years ago and it was meant to last for five years. It's not even treated. You can't have a concrete floor and in places it's soft and squeaks," Aaron said.
Disabled access will also be added to the front entrance. The large workshop of the theatre also has issues with leaks.
"The plans are to put two storage areas in and in the initial plans there was a rehearsal space that fits in. At the moment that is being used by the costume lady," Aaron said.
Technical manager Alec Forbes said the trust was placing the survival of the theatre in the hands of the community.
"We have not asked before. We ask now".
The theatre is also the home of weekly secondary school theatresports, and the offices of Orchestras Central and the Hamilton Gardens Arts Festival as well as other individual creatives.
If you would like to contribute please go to givealittle.co.nz/cause/savethemeteor or email info@themeteor.co.nz.