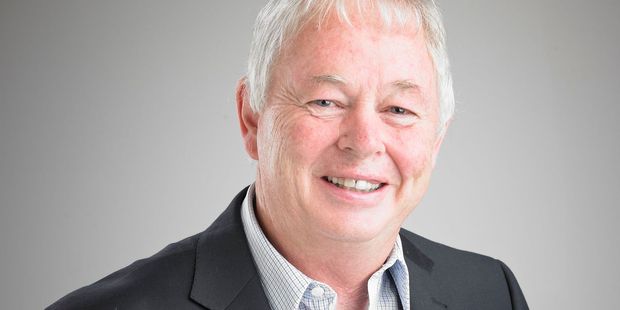 Hamilton City councillor Rob Pascoe will run for mayor in the October elections.
Mr Pascoe said he was widely seen as a safe pair of hands and would be campaigning as such to ensure the city remained on track and held to its financial plan.
However, Mr Pascoe said you could expect a few of the levers to be relaxed to free up some prospective spending.
"There was a period, particularly in Julie Hardaker's first term, where all the levers were pulled back and there was spending on absolutely nothing. Over the last three years while I have been finance chair we have kept the levers pulled back, but there's a sense we can let them go forward a bit if we are careful for spending on what is necessary for growth, infrastructure and such."
He said the CBD still needed work and as mayor he would concentrate on addressing any continuing angst among other stakeholders in order to get the Central City Transformation Plan moving forward.
"I was involved in the working group and I got the feeling personally that it's not going to go anywhere because we still have to engage some of the stakeholders.
We shouldn't do it all on our own," he said.
"We need to work with those stakeholder groups like the Central Business Association and the Property Council."
Until now, Mr Pascoe said he had been unwilling to announce anything but after multiple approaches from a number of different people and the blessing of his family he was ready to throw his hat in the ring.
"A lot of business associates who I have previously been in business with or maintained some regular contact with, my neighbours, my wife's colleagues - it was almost becoming a daily event that someone would ask me if I was considering or what stage I was at in terms of a decision," he said.
Mr Pascoe has been on Council for one term and in that time has fulfilled the role of chair of the finance committee.
During previous interviews Mr Pascoe said he had to consider whether he would want to take on the workload of the mayoralty.
"Who retires nowadays?" he said.
"There's some really good things happening in the city at the moment and we have got over the financial distress the city was in. I came on board to remedy the financial situation and we are in a really good situation at the moment to develop on some of the plans."
He echoed some criticisms from councillors that too many of these plans were in danger of becoming "coffee table plans that gather dust" and said he was determined to find out which the public wanted to see progressed.
"We need to get some of them underway," he said.
Mr Pascoe has strong credentials from a financial perspective, being a retired senior partner of global accounting firm PricewaterhouseCoopers and spending his working life as a professional accountant.
He is also a Fellow of the NZ Institute of Chartered Accountants and a member of the Chartered Accountants College.
Mr Pascoe also spent time as an investigator with Inland Revenue and has lectured at the University of Waikato and at Wintec on accounting.
Born in Hamilton and educated at Fairfield Primary and Hamilton Boys' High School, followed by the University of Auckland, he is married to teacher, Trish, and they have three adult daughters and five grandchildren.
Mr Pascoe will be running for councillor alongside his mayoral bid.