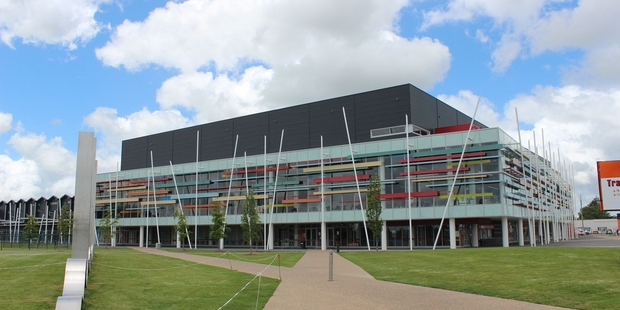 The woes for Claudelands Event Centre seem to be continuing, with the quarterly monitoring report presented to the Hamilton City Council's finance committee last week showing attendance and revenue had taken large dives compared to last year.
Year-to-date attendance was down 42 per cent on last year totalling 96,000 and revenue was down 10 per cent. The number of hire days were also down 18 per cent, and revenue was down 19 per cent on budget, at $2.3 million.
H3 executive director Sean Murray said at the end of the second quarter revenue was on-track with the previous year, although still "uncomfortably below budget".
"The main news quite obviously is we have not been able to arrest the shortfall in revenue for the business. We had a very very bad first quarter. We didn't have the sort of business we had in previous years."
Mr Murray said staff had been successful in off-setting shortfall of revenue by savings in expenditure, and the figures were down to the loss of some of the larger exhibitions.
"Without making excuses we are very challenged in a challenging market."
The fourth quarter is looking more positive, Mr Murray said, with revenues expected to be on budget.
"Similarly the first quarter for next year is looking very strong," Mr Murray said.
Following the meeting councillor Garry Mallett, who had to leave early, said for a long time he had been highlighting and warning that the Claudelands Event Centre was suffering severe performance decline.
"Any business that has falling revenue, as is the case with Claudelands, is at huge risk," he said.
"Annualising Claudelands' nine month year-to-date deficit of $6,499,000 suggests a 12 month deficit of $8,665,000. Every cent of that deficit has to be funded by ratepayers.
"I remind you that a $9 million Claudelands deficit burns up 6.5 per cent of the total rate take," he said.
Mr Mallett said there was a huge risk in the market in general, with previous meetings indicating exhibitions were reducing in size and frequency across New Zealand.
"There's an avalanche of new competition lining up against Claudelands in the very near future - just what I'm aware of, the Auckland Convention Centre development and new builds likely in Wellington, Christchurch, Dunedin and Queenstown," he said.