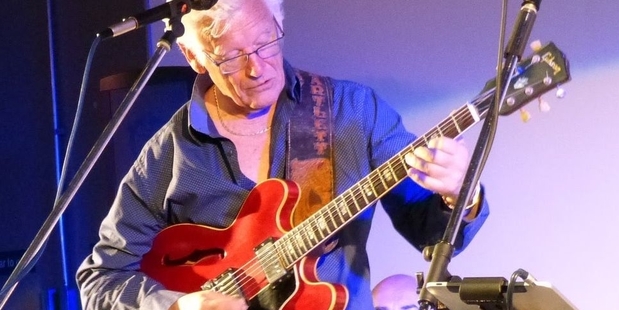 New Zealand guitarist Gray Bartlett is rapt at the positive reception to his newly released album, Private Conversations.
His first release in more than five years, it has climbed to number four on the New Zealand charts.
"It's been well over five years since I did any tour dates and longer than that for a new recording, so I am absolutely delighted that Private Conversations is proving so successful."
Gray will be delivering tracks from it as well as a mix of older material when he performs at Hamilton's Clarence Street Theatre next month. Globally respected guitarist Hank B. Marvin of The Shadows fame sent Bartlett an email telling him how pleased he was with his cover of Apache - "it is almost as good as mine," he said.
Other tracks include a poignant rendition of Morricone's Cinema Paradiso.
And proving he can rock with the best of them, Bartlett teams up with guitarist Phil Madsen for a roaring blues venture into the late Gary Moore's Still Got The Blues.
Bartlett says that is sure to warm up the crowd in Hamilton.
Guitarist and singer Chet O'Connell will also be joining Bartlett on stage.
"In concert Chet and I are together right from the start."
Making up Bartlett's live band will be Neil Hannan on bass and Johnny Scott on drums.
"It is going to be a proper stage show with a bunch of new songs and stuff we do together and we end up with a roarin' Yellow Rose of Texas."
Private Conversations was planned in 2014 and the album was recorded in just over a month last year.
"It probably took me a year to get the tracks together," he says.
Bartlett spends some of his time performing and entertaining guests of the P & O and Cunard shipping lines during their cruises.
"I really enjoy playing guitar on the cruise ships and I guess now I do as much as I need or want to."
Right now Bartlett cannot wait to take his tour further down the country.
"This tour has been going really well and we are more than ready to take to the stage in Hamilton next month."
Gray Bartlett with Chet O'Connell: Private Conversations Tour, Clarence Street Theatre on May 6 at 7pm. Tickets from ticketek.co.nz