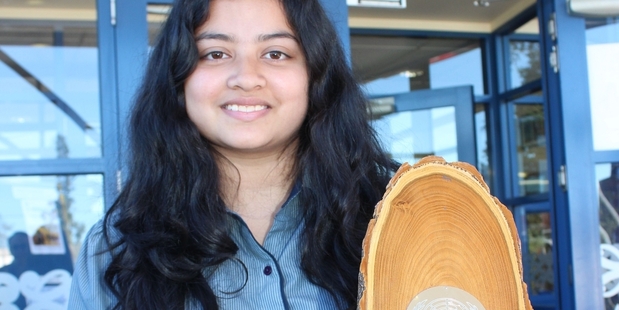 Year 12 Hillcrest High School student Nisha Novell won the United Nations Speech Competition last week for the Waikato Region.
The topic of the speech - human security in diverse community - would not be your usual area of interest for a teenager but Nisha quickly became engrossed in the subject.
"It's basically a synonym for human safety, and that might be difficult in diverse communities," she said.
Nisha's research led her to a number of surprising discoveries.
"I looked at a study they had done at RAND [an American non-profit global policy think tank], which investigated the effect of American armed forces. They did a study over 40 years of terrorism. They studied 650 terrorist groups and one of the really interesting points was that eight per cent of terrorist groups ceased because of military opposition, but they also said 10 per cent ceased because they had actually achieved their objectives.
"That was pretty shocking when you see the amount of military opposition."
Former New Zealand Prime Minister Helen Clark's work with the United Nations Development Programme served as inspiration for many elements of Nisha's speech.
"A good speech is something where you make a lot of strong statements, but they are supported by evidence."
Nisha had one thing to say to people who said she was too young to be talking on such complex topics.
"It's not like the older you get you're definitely going to get smarter. There are just as many unintelligent, uneducated older people. Because you're younger you might not know about it, fine, but that doesn't mean you can't learn about it."
This is the sixth time in a decade that Hillcrest has won the Waikato championship.
Nisha will go to the UN Speech Competition national finals as the Waikato representative in May and will be National MP for Hamilton East David Bennett's representative in the Youth Parliament in July.