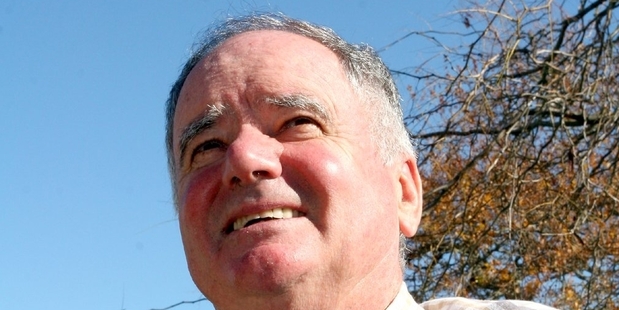 Mayor Julie Hardaker's decision not to seek re-election has left the field wide open and sparked speculation in the city about who might put their hand up for the job. Ged Cann checks out who could be interested.
Councillor Garry Mallett:
Will not be throwing his hat in the ring - or in his words: "I can promise you, cross my heart, hope to die, swear on my mother's grave, swear on the Bible, I am not standing for the mayoralty. I will sign that in blood if you want."
Mr Mallett's reasons: "You don't have as much power as people think you have, you're blamed for everything that goes on and you're working like a slave."
Sport Waikato CEO Matthew Cooper:
Says he will not be running.
Councillor Andrew King:
Mr King said he was undecided as to whether he would run or not. "It's a changing landscape and nothing has to be decided until August," he said.
The Breeze DJ Mark Bunting:
Previously a Wel Energy trustee, Mr Bunting said he hadn't given it a great deal of thought at this stage. "I'm desperately hoping there is going to be a good Mayor, because I think Julie's done an okay job, so I'm definitely watching it but no, I don't have $50,000 to put to a mayoral campaign."
He said there would have to be no other worthy candidates for him to run.
"It would have to be a pretty desperate Hamilton who voted me in for Mayor," he said.
Councillor Martin Gallagher:
Mr Gallagher said it was early days and it was unlikely he would apply, but he was focused on standing for Council and the DHB.
"The Mayor's retirement was unexpected and I would anticipate there would be quite a range of people applying now, it's an open field."
Councillor Rob Pascoe:
Mr Pascoe said he would be re-running for Council, and that before Julie Hardaker's decision he had no inclination to run for Mayor.
"I have a wee bit of a concern that a new mayor might not realise the success we had achieved under our current financial strategy and that could be undermined, that's worrying me a bit at the moment."
He said the city was in need of a mayor with a steady hand, and had not decided if he would be interested in taking the helm.
Chamber of Commerce chief executive William Durning:
He said he was not interested in running, and was looking forward to working with the new Mayor.
Hamilton Waikato Tourism chief executive Kiri Goulter:
Despite recently announcing her resignation from Hamilton Waikato Tourism Ms Goulter said this was not in anticipation of running for Mayor.
"It's not an option for me. It's a definite no."
That answer also went for running as a councillor.
"When I finish here in June I'm going to have a break, some time out," she said.
Former Hamilton mayor Russ Rimmington:
Mr Rimmington said he hadn't made a decision but he was "certainly very interested".
He said Hardaker had done a good job to stop the bleeding following the financial crisis but the city had stagnated in the CBD area.
"It just looks boganville, it's actually a disgrace. The more money they change it and the more money they throw at it - all they seem to throw at it now is parking wardens. We have more parking wardens in the city than we have pedestrians. That has to change and it will change, it will take time but I have a strategy that will address that."
He said the street furniture and agapanthus in Garden Place would have to go and be replaced with one-hour free parking and a one-way system.
"Once you have parking then the shop owners and retailers will come back, and I would re-address the rates differential for the first five years to remove that differential to make it rated far more fairly. The rating differential just kills it. The commercial rate they pay plus rent plus insurance and they can't afford to open the doors."
Mike Pohio:
Formerly chief executive of Tainui Group Holdings will not be running.
"There have been a few people who have asked and the response is the same - no."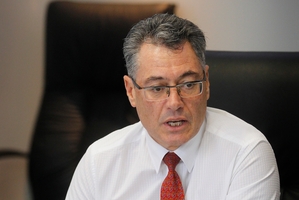 James Casson:
A former Hamilton Police Sergeant, Casson said he would be running for council in the east ward and for the mayoralty.
"I want to do something about the vagrants in town, there seems to be more and more. Then there's the number of empty stores around Hamilton itself, you can put as much grass and plants around the place as you want to but you can put lipstick on a pig as well and it's still a pig. You have to do something positive about it," he said.
Mr Casson said he would stop what he sees as "fingers in pies". "There's a lot of business interests between councillors and everything else in the city. I haven't got that. When they have free lunches and everything else on the ratepayer I don't think it's on. Surely they make enough to make a sandwich and bring it to work."
He agreed there needed to be greater utilisation of the river but suggested a river loop would be preferable to the current plan for a retail and office space adjacent to the rowing club.
"I think it's a lot of money and there are other thing to spend money on first."
National MP for Hamilton West Tim Macindoe:
Will not be running, and said he still had things to achieve at the central government level.
Jack Gielen:
Mr Gielen said he would be standing for the mayoralty for "a healtheir happier city" and as an anti-corruption candidate. "I stand for greater accountability and stimulating business in town and getting the CBD going again," he said.
Other potential candidates include councillor Angela O'Leary, who did not return calls or emails from Hamilton News, and former Hamilton City Council business advisor Chris Simpson was unwilling to comment.