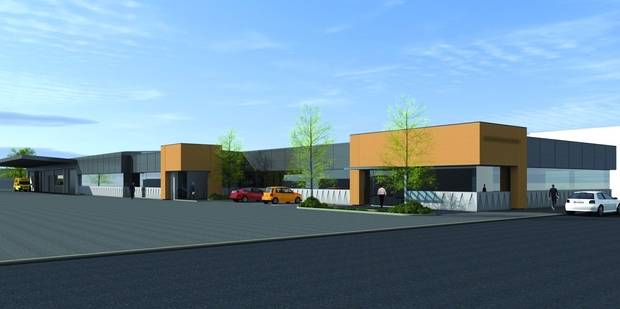 A new building under construction at the western end of London St will house a Community Corrections hub, replacing six existing Hamilton sites.
About 180 probation officers, psychologists and programme facilitators will be based at the site, which will house an on-site training facility - a first for any Corrections facility.
Department of Corrections Waikato district manager Rowan Balloch said the facility would provide offenders with the opportunity to complete qualifications in areas with local skills shortages.
"The facility will have space for trades-based training and the department is currently exploring potential partnerships with education providers.
"We also know that we will likely use a flexible training space configuration, similar to what has been introduced to polytechnics," he said.
"We also intend to provide that end-to-end pathway for released prisoners who have completed some training while inside the wire, so they can continue training in the community as part of their conditions of release."
The new workshop will allow offenders to give back locally through activities such as constructing outdoor furniture.
"We will deliver programmes in our multi-purpose classrooms, some of which will be available to community providers after hours, enabling us to work more closely with our local community right in the CBD," Mr Balloch said.
The new site has been designed with safety for staff and visitors in mind.
The reception will be fitted with an anti-climb counter, better lines of sight and CCTV surveillance.
Interview rooms will have duress alarms and every room will have two points of exit with doors controlled by swipe card access.
The building is part of a $70m nationwide renewal programme and is being built by Foster Construction, to be completed late this year. Mr Balloch said the Department of Corrections was in year two of a plan to combine smaller sites into "hubs," upgrading existing buildings and providing satellite buildings in rural areas.