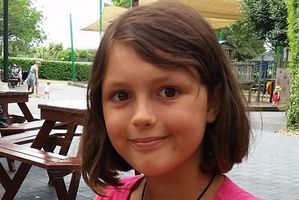 A Hamilton girl is bravely shaving her hair off to raise funds for Rainbow Place children's hospice.
This Sunday at 10.30am Natalia Bull, 10, will say goodbye to her locks of hair when her family shaves it off at the Hamilton Gardens, outside the pavilion on the circle lawn.
All funds raised will go to Hospice Waikato's Rainbow Place who are New Zealand's only specialist children's and young person's hospice service.
"If all I have to do is shave my head and kids in their last weeks of life get to have an extra special time because of me then of course I'll do it -- it's just hair," she said.
Natalia said that anyone who makes a donation on the day of her shave event will get to cut a piece of her hair off.
Natalia's mother Helen Bull is proud of her daughter and said the idea came about when a friend told Natalia about Rainbow Place.
"She is the sweetest of souls and would do anything to help other people out.
I am absolutely proud and privileged to call her my daughter and support her in such a big event at such a tender age of 10," Helen said.
Those interested in donating can do so at www.givealittle.co.nz/fundraiser/nataliasshavingherheadforrainbowplace or you can make a donation at Natalia's shave event.