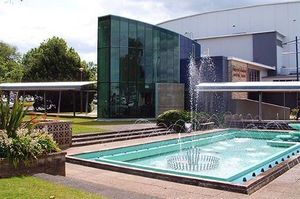 The Hamilton City Council will receive a report on Thursday outlining possible options for the future of Founders Theatre.
Founders was closed in February over safety concerns with the theatre's flying system.
The three options to redevelop, demolish and rebuild or permanently close the theatre will be outlined in the report along with rough costings.
The cost to redevelop has been estimated at roughly $20.4m, with work to be phased over three years.
The option to demolish and rebuild a lookalike comes with an estimated price tag of between $48m and $52m, meanwhile the permanent closure would cost somewhere in the vicinity of $300,000.
Council chief executive Richard Briggs noted in the report that the final option is not recommended by staff.
The report also noted the issues with the theatre are more serious and wide ranging than initially expected and as a result, will be more costly to address.
"Founders Theatre is a crucial regional and strategic city asset, and the decision to temporarily close it has resulted in a lot of discussion in Hamilton and across the region," Mr Briggs said.
"We are expecting a high level of interest when this report is tabled and we welcome the ongoing community debate and input about how we approach this challenge."
Thursday's Ordinary Council meeting begins at 1.30pm, and the Founders Theatre report is the first major piece of business on the meeting agenda.