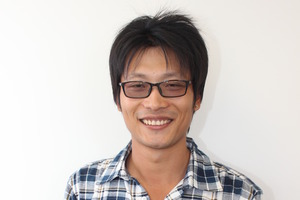 Since being robbed of nearly everything he owned on Christmas Day by a man who offered him a lift to the airport, Michael Li has managed to find a job and thanks to the generous donations from the public is finally able set off again on his travels.
The best news for Michael - he has even been able to buy an identical camera to the one that was stolen. He chose to buy the camera before purchasing replacement clothes or a new sleeping bag.
"It was nearly $1000 but I really like it. I don't know why but I had to travel with a camera. I really want to be a good photographer... I want to photograph everything and everyone I meet."
Michael said he wouldn't be letting the precious piece of equipment out of his sight, and was even considering tying it to himself.
Since the robbery Michael has relied on a foster family in Hamilton.
"Sometimes bad things happen, and maybe I will come to see why they happened, but now I just hope for only good things," he said.
Michael's parents had been insisting on him returning home to China, but after promising them he would be extra careful they agreed he should give New Zealand another shot.
Now he hopes he will be able to find another job in Christchurch, which will be his first stop on the road around the South Island.
To every Kiwi who contributed more than $800 to his GiveALittle campaign, Michael said he would always be grateful, and hoped he would be able to start a travel blog so they could see what they had done for him.
Michael left Hamilton for the first time since the robbery this morning for the two buses and ferry which would take him to Christchurch.
He had one message for the man who tricked him into getting out of the car and drove away with his belongings: "I just worry that a person like that, who cannot understand his sin, is still out there. I just hope he does not do it to anyone else."