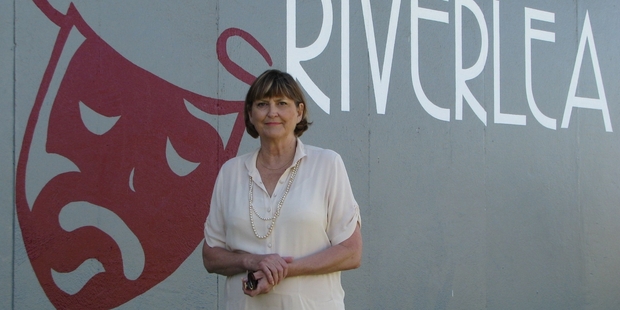 Despite having raised roughly 95 per cent of the money to buy the land on which Riverlea Theatre sits, chair Lois Livingston said there is still a long way to go before reaching the full $460,000.
"Our big concern is we have got very little time to find the rest of that money so we're trying very hard to run more fundraisers to get that last bit in," she said.
At this point Ms Livingston said the theatre had exhausted all of its avenues in terms of funders.
"The question is if we can't quite make the full amount, what is Hamilton City Council going to do?" she asked.
Hamilton City Council has given Riverlea Theatre Trust until June 1 to come up with the money and council's executive director H3 Sean Murray said it was difficult to answer the question.
"Council has resolved to sell the land to Riverlea Theatre at a price and to complete the sale within a certain timeframe," he said.
"We have had no indication to suggest that this arrangement will change," he said.
Councillor Martin Gallagher, a firm supporter of the theatre, said the Riverlea team had made a wonderful effort to raise money in the face of a "hard-hearted council".
Mr Gallagher said he would be seeking an assurance from the chief executive that if the theatre required an extension to the deadline there would be an appropriate report to allow councillors to consider the options.
"I don't expect staff to adopt any high-noon approach if they don't meet the deadline.
"My view is the council should be generous," he said.
"I contrast the treatment of Riverlea with what I think has been an excellent approach towards the Meteor and Clarence Street Theatre groups.
"However, personally I think Riverlea in the end has a strong interest in owning their land outright for security."
Meteor and Clarence Street theatres were gifted by council to trusts, but council retained ownership of the underlying land.
Deputy mayor Gordon Chesterman said he would support an extension but it was not appropriate to negotiate a deal via the media.
"Lois [Livingston] would need to put an offer on the table ... It's up to the two parties to get together," he said.
"Then staff would bring a recommendation to either a committee or full council," he said.
Despite making roughly $4000 with each fundraiser Ms Livingston said it's barely made a dent in a bill totalling almost half a million dollars.
"All that funding that we've got could be going into projects," she said.
"We are having to take money out of our own building fund that's for our building to upgrade it. That to me is just so sad," she said.
If they make the full amount Ms Livingston believes it will be a hard few years ahead.
"We're not a rich theatre company - there's no such thing as a rich theatre company.
"You don't ask sports people to buy their cricket pavilion or buy the piece of land their cricket pitch is on," she said.
The theatre recently received a boost in the form of a Lottery grant of $212,000.
If you are interested in attending one of the theatre's fundraising events phone 856 5450. If you would like to contribute you can do so at www.givealittle.co.nz/org/riverlea.