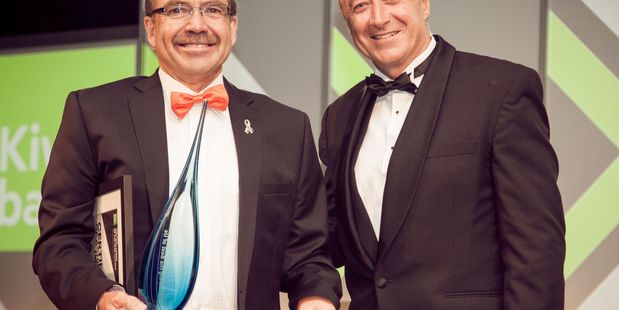 Local businessman Selwyn Cook was awarded the Kiwibank Local Hero of the Year for disability advocacy and support recently, but he believes supporting organisation such as Workbridge and Enrich is a no-brainer for many reasons.
Selwyn owns and operates 11 Z Energy service stations throughout the Waikato.
Contrary to popular belief, Selwyn said people with a disability actually took fewer sick days, they stayed longer in a job and bring no performance management issues.
"We don't have a policy around employing people with disabilities; we're really just interested in getting the best staff we can."
Selwyn's involvement began years ago when a man with multiple health issues convinced him he would be safe and effective in the environment.
"He was an absolute trooper and did a fantastic job for many years in the Te Rapa station," he said.
This opened Selwyn's eyes to the opportunity, and over the years he has worked alongside organisations such as Workbridge, Enrich, the Blind Foundation and Idea Services.
"Not many of our people like being promoted as disabled and we don't look at them as being disabled. We have the conversation early on about whether they are up for the job or anything we need to be mindful of. Once that's dealt to they are staff members just like everyone," he said.
The organisations Selwyn works with are, to him, an excellent pool of high calibre workers.
"These people know they have an extra hurdle to hop when they're out there looking for work and when they get employment they have an understanding my grandparents used to talk about, that employment is an important part of our lives and they don't necessarily take it for granted."
The disabilities of workers Selwyn employs include those missing limbs to those suffering early onset arthritis.
"Twenty-four per cent of our population have a recognised injury, disability or health issue. We want to reflect society and be an inclusive workplace where we consider all applicants from all sectors."
But Selwyn's not done yet, and confessed he had more in the pipeline.
"I'm feeling drawn to do more supporting people with disabilities particularly around employment and Z Energy is also now moved to see if there is more to be done and we're talking about what that might look like," he said.