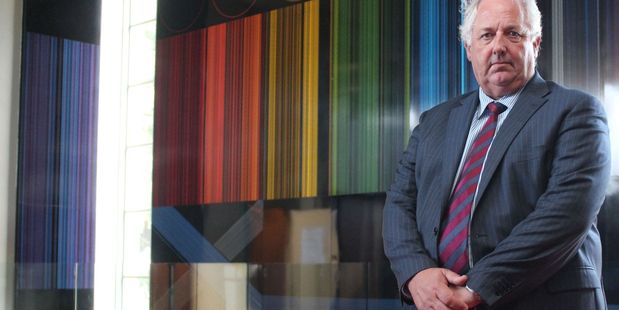 The decision to close Founders Theatre last week over its unsafe flying system may reopen the discussion on whether to renovate or rebuild the iconic theatre.
Hamilton City Councils' executive director H3 Sean Murray said there were already people starting to talk about having a whole new theatre.
"I'm hearing it from outside [Council], but there's no view on that. It's really a conversation and, if anything, this closure is going to open up the conversation across the community."
Mr Murray said a rebuild would be a significant amount of money but staff still had to work out whether it would be a cheaper option in the long term, despite staff being focused up until now on a refurbishment.
The flying system is the overhead apparatus that holds things like production lights, drapes, scenery and stage effects using ropes, pulleys and weights.
The closure is an "interim measure" pending more information, with a report back to council due by the end of March and further engineering information expected back some time after that.
"There's no doubt the flying system is no longer operable," said Mr Murray. "The question is how do we operate the theatre without the flying system.
"If we reopened it on an interim basis as a town hall-like venue with no flying system that might be a matter of months away, but if we decide there are too many issues and concerns about its condition and we suggest we proceed with a refurbishment programme we wouldn't be reopening before refurbishment."
The review was originally begun as the first step in a scheduled process to look at renovations, including a health and safety check.
"Because we had that work done we suddenly got knowledge of the not-so-good situation and we had to act pretty quickly."
The health and safety report was undertaken on February 22, with a draft provided three days later. A final report was received on February 29 and the decision to close announced to councillors the day after.
Remedial work had been carried out in 2010 and 2014. This primarily involved replacing flying system components (ropes, pulleys, block etc). Further weight restrictions were imposed.
Mr Murray said there were two structural issues.
"One is the inability to provide weight load ratings on the stage house structure and the flying system, the other relates to potential structural concerns over the whether parts of the building are earthquake prone. However, further investigation on this aspect is required."
The flying system is designed from tall ship sailing technology dating back to 1962 and Mr Murray said there was a lot of reliance on people pulling ropes and holding weights, which raised safety concerns of their own.
The night of the announcement also saw a late night effort by council staff to contact the 25 groups booked to use the theatre. Mr Murray said staff were met with understanding from most clients.
"They have been aware over time we have been increasing limitations on how things can be used so it wasn't a surprise," he said.
Claudelands had been suggested as a possible replacement venue but does not have a flying system of its own.
There had been $13.8 million earmarked in council's long-term plan for refurbishing the theatre over the next 10 years. Mr Murray said this figure may well change in light of the current situation.
"We start from ground zero again and those figures will be very different, I suspect."
Poppins costs covered
Hamilton City Council announced on Tuesday that it would cover the cost of Hamilton Operatic Society's cancellation of its planned season of Mary Poppins at Founders Theatre.
Council staff had been in discussions with the society to move the May show to Claudelands but the society's chairperson Fiona Bradley said it was impossible to adapt the show.
"Even to put our show into Founders there's a seven-month lead-in before we started rehearsals, so there's just no way we could redesign a stage, work out where we were going to put the orchestra and that kind of thing in the timeframe we had," she said.
"While we say it's cancelled, it's cancelled for this year but we are in talks to try and get Mary Poppins flying in Claudelands in 2017 or 2018."
Ms Bradley said she was "bitterly disappointed" but said council's offer to cover the outlay was the best outcome they could expect.
"You have to give it to the council, they could have walked away on us. They could have said health and safety - that's the issue, end of story. But they haven't, they are working with us and that's such a relief."
Ms Bradley said an exact sum could not be provided because there were still ongoing negotiations and decisions being made of which contracts had to be honoured but said the amount was substantial.
Outlays to this point include purchasing the rights, costuming, hiring talent and set design and Ms Bradley said if council had not offered to cover the outlay the society would not have been able to put on any more shows this year.
"We rely on our blockbuster show to fund our other shows. We're still not going to be financially as well off because Mary would have brought in a huge profit for us."
Ms Bradley said Mary Poppins was expected to bring in the vicinity of $500,000.
The company will be proceeding with a new, smaller show scheduled for October, with an announcement to come in the next couple of weeks.
HCC executive director H3 Sean Murray said council staff understood Hamilton Operatic's decision not to pursue a season at Claudelands due to a short lead-in time.
"We think it could have worked, but it wouldn't have been easy and it certainly would have been very technically challenging for the Mary Poppins cast and crew in the timeframe. So although we are disappointed, we completely support their decision to put the show on hold."
Council could not confirm the cost of the cancellation but Mr Murray said he expected it could be managed within council budgets.
"We will be covering the cost from existing Founders Theatre budgets and through savings elsewhere in the H3 business."
He said it was not clear whether council would be covering the cost of other show cancellations, and that all efforts were being made to accommodate bookings elsewhere.
"We have moral and contractual obligations relating to Hamilton Operatic Society, and we will not be walking away from those.
"There's a good long-term relationship between Hamilton Operatic and the council and we want to maintain that," Mr Murray said.
Of the 25 shows scheduled for Founders over coming months, 10 have been relocated to other performance venues in the city, including Claudelands.
Other parties have their say
Creative Waikato CEO Sarah Nathan, who is responsible for advocating for arts in the Waikato, said the maintenance of the theatre was an item which had been repeatedly deferred until it became a crisis that could lead to a "cultural death of the city".
"You have some politicians who clearly do not value cultural infrastructure and who have not prioritised it, and you have councillors who do, but they have not been very successful in getting the urgency around this issue addressed as it should have been," she said.
Ms Nathan said she wanted to see a quick movement by council to either bring scheduled works forward or start a conversation about the future of the theatre.
"What I do not want to see is months go by before some coordinated conversation starts happening," she said.
"The short term has been the issues around the current issues and how do we find homes for those, and I know council has been working really hard to do that, but not successful in all cases," she said.
"We have a medium term issue of a void of no large regional theatre. Tell me another city of 150,000 people that does not have a theatre of that capacity or capability? It's an embarrassment and a cultural hole for the city."
She said regardless of whether a new theatre was built or the existing theatre strengthened, no fix can happen quickly.
"That's why this so disastrous. It should not have got to this point."
Ms Nathan said Claudelands as an alternative was "unaffordable", and that while council were accommodating current bookings she didn't know if future bookings which would have gone to Founders would be accommodated to the same level of subsidy.
"The cost of mounting a production in Claudelands is extremely high and well out of the reach for the likes of Hamilton Operatic, Opus Orchestra, Trust Waikato Symphony Orchestra or the local dance school."
New Zealand Symphony Orchestra chief executive Chris Blake said the orchestra had six future bookings this year at Founders and that, while finding an alternative venue was tricky, they were determined for the events to go ahead.
He said Claudelands was the most likely venue, but this represented challenges both with acoustics and access.
"You have to fly in acoustic baffles and so on, which is something we are looking at at the moment."
"It's nothing like a concert hall, but you can improve it. The other thing is the audience care and comfort.
"Unless it's a purpose built theatre like Founders there is quite a lot of work you need to do."
Mr Blake said it was doable, and the orchestra had similar shows in Christchurch after the quakes.