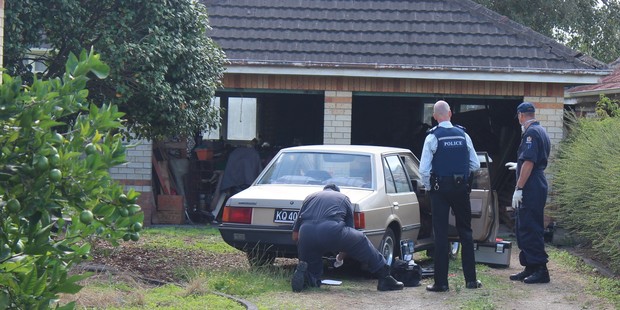 Hamilton Police are seeking a young man this afternoon after an elderly woman was assaulted and had her bag stolen outside her Enderley home.
Detective Sergeant Nick O'Brien said the woman had returned home and spoken to a young man in her driveway who then stole the woman's handbag.
A police photographer and forensic team were on site this afternoon.
"The person has touched the vehicle so that's why we're attempting to capture that."
Mr O'Brien described the suspect as a young male Maori, aged approximately 12-15, wearing a red cap and black t-shirt.
"It's a serious attack on an elderly lady on her own property," said Mr O'Brien.
He said the victim had sustained minor injuries and was currently being checked out.
"Something like this is traumatic for an older person," he said.
"We're keen to catch whoever is responsible for something like this, it was a cowardly attack."
Mr O'Brien said Police were talking to a number of other potential witnesses to establish a better picture of what happened and would be canvassing the area.
Anyone with information about the attack should contact Police on 07 858 6200.