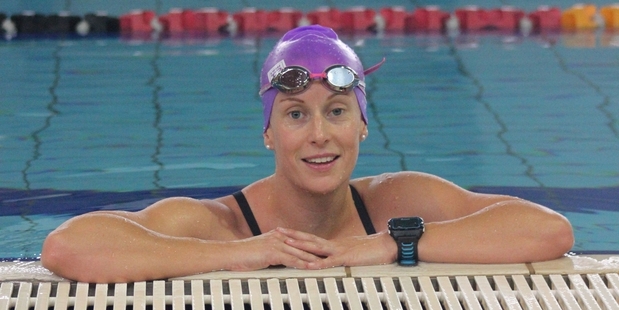 When Abby Armstrong found herself in a relationship that wasn't working, isolated from her friends and working in a job she hated, it was swimming that broke her out of depression.
Beginning with a couple of swims a week at the local pool, the water quickly became a focus in Abby's life. It is a focus which has led to Abby signing up for a 22.3km swim from Opolu to Savaii in Samoa in April to raise awareness for other young women who might be experiencing the same thing.
"I suffered from depression since I was 19 and was on medication for about seven years. I thought this was a good way to go out of my comfort zone and bring attention to something that happens to many people."
Abby described how she buried herself for almost five years before waking up one morning and deciding things had to change.
"I surrounded myself with things I loved, I moved back into town and started exercising again ... I owe that all to swimming."
A Givealittle page has been set up to raise funds for the swim, and Abby said any funds above and beyond the cost of the swim will go to Youthline, a youth development organisation offering counselling services, information and development programmes for youth in need.
Abby's training began to increased when she reached out to her old training coach who was able to write her a programme.
"I took part in the Epic 10km Swim in Taupo. I really enjoyed it and I knew I could go further."
The Samoa race will mean a 4am start to coincide with the tides and then Abby expects the course to take her around six and a half hours.
"It's a race. At the moment there are eight other people and a team in it. I'm pretty confident."
She will be accompanied by a boat with her father and partner on board watching the GPS closely, and a friend on a kayak paddling next to her.
"The rules are no wet suit, I can't get out of the water, I can't touch any vessels. To eat and drink I just have to sort of float but I don't find that an issue," she said.
One thing that does worry Abby are the jellyfish.
"Hopefully [the crew] will make sure there are no sharks, whales or jellyfish ... We are looking to get some jellyfish repellent with sunscreen but it's sold out in New Zealand, so I'm trying to source that at the moment," Abby said.
Training currentlymeans Abby does two to four hours a day, swimming either at Waterworld or in the Waikato River.
If you would like to contribute to Abby's swim go to www.givealittle.co.nz/cause/theaverageswimmer.