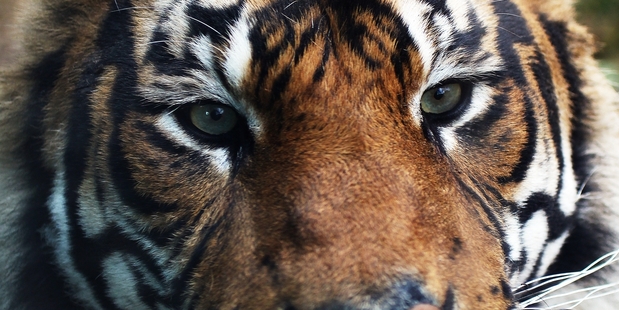 A new $120,000 electrified fence will be installed at the Hamilton Zoo following the fatal attack on zoo curator Samantha Kudeweh last year.
The construction was brought forward three years from when it had been scheduled to be build as part of an Asset Management Plan.
Council deputy chief executive Lance Vervoort said the new fence would replace a 2m fence which surrounds the tiger service area behind the animals' night time dens, which is used for staff access.
"This is a fence around the back of the service area - it's not the legal containment fence we have for the tigers," Mr Vervoort said.
"The fence is being built as we speak, and that will be completed in about two weeks' time."
Mr Vervoort said the fence would stop any untoward or unauthorised people gaining access, which he said had happened on occasion elsewhere in the world, and also to stop any tiger venturing further into the zoo in the unlikely event it escaped the enclosure.
"It's really about an added insurance of staff and public safety," he said.
Despite Mr Vervoort claiming the fence was a council initiative taken after the most recent incident, the same recommendation was contained in a 2013 incident report written in the wake of Sali, a young female tiger, breached the enclose and entered staffing areas.
Within a list of correction actions, zoo director Stephen Standley stated that a 1.8m high fence around the old tiger house be replaced "by a full tiger-proof fence of five metres plus 1 metre overhang".
Mr Vervoort said at that time a full review in consultation with the Ministry of Primary Industries (MPI) led to a decision being made which ticked off the corrective actions.
"They [MPI] said that they weren't requiring that fence to be any more substantial to what it was at that stage. It has been our decision to do this," he said.
Other actions put in place following Ms Kudeweh's death included a two-keeper system for dangerous animals to avoid staff working alone.
The price of the project will be accommodated in the existing budget.
A review of the zoo with be carried out by PricewaterhouseCoopers (PwC) which will look at animal containment, management, welfare, health and safety and staff structure and resourcing will be returned to Council at the end of March.
Four separate investigations into the incident from Worksafe NZ, MPI, the Coroner's Office and council are ongoing.