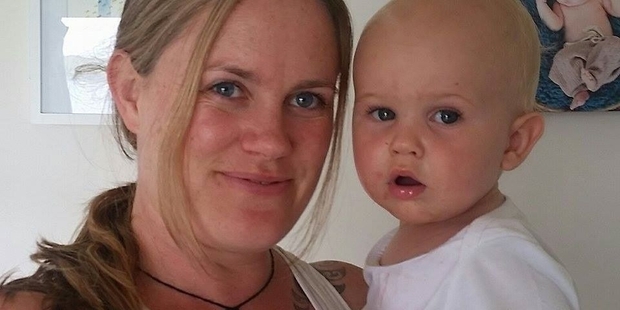 Waikato mother Kylie Hickey has received the support of more than 4600 people who have signed her petition which asks the Ministry of Health to revisit how tongue and lip ties are diagnosed and treated.
"The ministry needs to recognise tongue tie as a potential impediment to breastfeeding and they need to look into the less than average systems in place that currently address the issue," said Kylie.
"There needs to be widespread education, coherent diagnosis, a timely response to fixing it, and sufficient support services following any procedure."
When Kylie's target of 5000 signatures is reached she hopes to present it to the ministry.
The petition was inspired by Kylie's own experience in her struggle to breastfeed her son Kale, 1, when he was born.
Kale was diagnosed with tongue tie, a piece of tissue connecting the tongue to the floor of his mouth.
"Can you imagine the heartbreak when you get told 'breast is best' - I felt like I had failed as a mother in the first 24 hours. Imagine your baby crying in your arms and a staff member telling you 'he's hungry, he's hungry, maybe we should give him formula'," Kylie said.
Mother of two, Emma Darke, 31, is one of many parents who have signed Kylie's petition.
Emma experienced breastfeeding issues with her daughter Chloe, 3, who was unable to latch on from the day she was born.
"I had excellent support from my midwife who sourced donor milk for me to give as top-ups while I built up my own expressed supply and saw a lactation consultant every few weeks. Yet despite this, her tongue tie was not picked up until she was seven weeks old."
Chloe had a procedure done to release the tie which involves clipping or lasering.
Emma said the release helped but Chloe still seemed hungry. She was encouraged to seek advice from a lactation specialist.
A Hamilton lactation specialist recognised that while the anterior tie had been released, a posterior tie and a lip tie was still present and had to be again lasered.
"Education is key - this really needs to be discussed in a lot of detail in antenatal classes and pregnancy literature so woman can be forewarned and if they suspect their baby may be affected, they know where to turn and can deal with it immediately," Emma said.
The Nurture Centre's lactation consultant Anne Cullen said the tongue and lip tie petition is great as it brings light to something that needed attention.
"We need health professionals to come up with clear and uniform diagnostic criteria because worldwide and certainly in New Zealand, we don't have that. So we don't have a clear understanding of how to diagnose in the first place," Anne said.
She said the problem with diagnosing is the waiting period to be able to see a health professional, the cost to families and travelling to get it done.
After the diagnosis has been made and the procedure is done, Cullen said getting follow up care afterwards is important as sometimes the tissue can grow back.
"[Tongue and lip ties) are not a fad, it's a real issue and we need to do something about it," Anne said.
The Ministry of Health's principal advisor of maternity Bronwen Pelvin said the decision on how tongue and lip ties are currently assessed, diagnosed and treated are made by individual health professionals "based on clinical need".
She said currently the surgical treatment required can be performed by suitably trained health professionals, however there is a variation in access and cost between the different DHBs throughout New Zealand.
"The Ministry of Health will be asking DHB maternity quality and safety programme coordinators to check all DHBs have policies that cover equity of access for assessment, diagnosis and treatment of tongue-tie."
Those who wish to sign the petition can do so at www.change.org - search 'Kylie Hickey'.