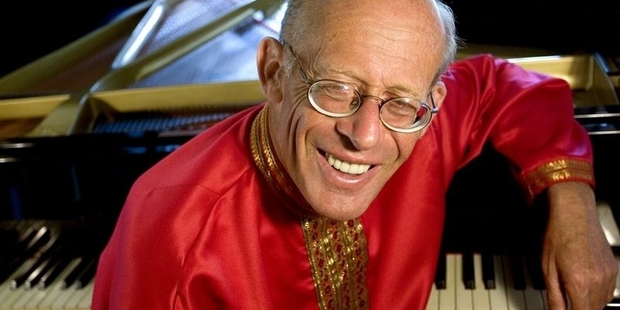 Very few people get movies made about their lives. It takes someone truly extraordinary, like Anne Frank, Ghandi, Steve Jobs - or David Helfgott.
You may not be familiar with David Helfgott's name, but you probably know the movie Shine. It's the story of his extraordinary life, from a prodigious childhood to his battles with mental illness, confinement in a psychiatric institution, and how mastering Rachmaninov's third piano concerto in D minor helped him on the road to recovery. Geoffrey Rush won an Oscar for his remarkable portrayal of Helfgott in the movie.
Now, for the 20th anniversary of the movie, David Helfgott is coming to Hamilton Gardens to play "Rach 3" in person. It's the signature piece of his life.
It is difficult to describe a Helfgott performance. One recent reviewer described it as "the most memorable, haunting and hypnotic performance I have ever witnessed. Just one man and a piano. David seems to be able to pull those bottom notes from the centre of the earth and fill the room with a cascade of notes like an endless waterfall".
Helfgott will be accompanied by internationally acclaimed pianist Rodri Clarke. Two concert Grands on Hamilton Gardens' Rhododendron lawn promises to be sensational. Shine will screen before the performance.
David Helfgott, live on the Rhododendron Lawn, February 27 at 7pm.
Booking details www.hgaf.co.nz