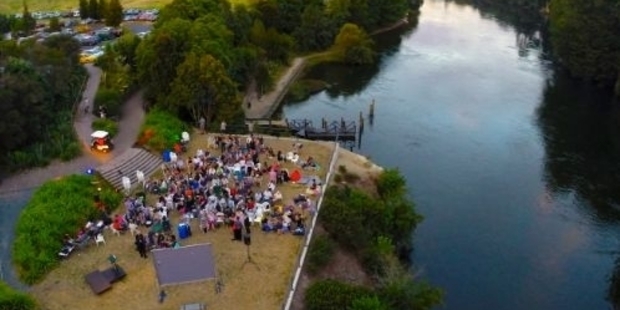 If you had to describe PechaKucha in one word, it would be "storytelling" - and it's part of this year's Hamilton Gardens Arts Festival line up.
PechaKucha nights are informal, fun gatherings where people get together and share their ideas, works, thoughts, holiday snaps - just about anything in a unique '20 x 20' format.
Each presenter shows 20 images, each for 20 seconds. The images advance automatically as the presenter talks to the images so each presentation lasts exactly six minutes and 40 seconds.
Invented in Tokyo, it is reviving interest in the art of storytelling. The idea has gone viral and global, with PechaKucha nights happening in more than 800 cities worldwide.
Themes can be incredibly diverse: Someone's love of metal music, what makes you feel alive, travel experiences, inventions, recipes or someone's treasured childhood toys. There are only two rules; Follow the 20 x 20 format, and expect the unexpected.
PechaKucha is a personal, funny, diverse and totally fascinating night of stories.
It's been described as a bottom-up TED talk, or as one person put it recently, "you learn stuff".
The venue for the evening is the Rogers Rose Gardens on Thursday, February 25.
The venue opens at 6.30pm and the event starts at 7.30pm.