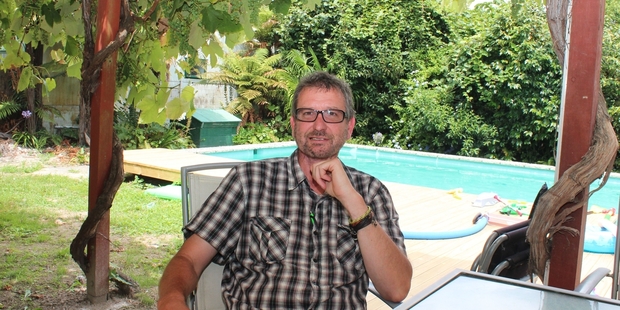 Pharmac's decision to fund a new drug targeted at delaying physical disability in multiple sclerosis patients will soon give sufferers a new weapon to fight the disease.
Christchurch-based neurologist Dr Deborah Mason said one of the main advantages the new drug, Tecfidera, had over previous treatments was it opened up new avenues of treatment for patients with heart problems or those trying to conceive.
"Most people who get MS are young women who are thinking about family," she said.
It is estimated that MS affects about one in every 1000 Kiwis.
The new drug also has low reactivity to other medication, meaning those on other medication are less likely to see an interaction between the drugs.
Multiple sclerosis is an autoimmune disorder in which a patient's immune system attacks the protective sheaths that covers nerves, causing communication problems between the brain and the rest of the body.
Tecfidera acts to delay these attacks, stalling the progression of the disease but not repairing damage already inflicted.
Long-term MS symptoms can include loss of sensitivity or changes in sensation, muscle weakness, muscle spasms or stiffness. The disease can also affect eye sight, coordination and balance and problems with speech or swallowing.
Hamilton father of four Adam Muir was diagnosed with relapsing multiple sclerosis in April 2013.
Classed as in remission, he is reliant on daily injections of the drug capaxone to stop episodes that leave him almost completely incapacitated for minutes on end.
Adam said any additional options for medications were only going to help sufferers in what he calls the "race".
"All these drugs just help us live well enough before another one comes out. You've been given a life sentence ... it just depends on how long before they find a cure.
"You have to beat it before it beats you. In life you're born, married, all the bits and pieces, and you're supposed to die at the end of it. I got diagnosed with MS so I have to race MS to the end.
"Staying positive is the key," he said.
Following multiple relapses, Adam has reduced mobility in his right leg and impeded speech, but he is yet to be advised whether the new drug will help him.
"The thing is that while there are those suffering from epilepsy and cancer, there are also those that suffer from MS. It was only a year ago that Pharmac released, without question, the injection that I'm on.
"As long as I qualify as in remission I can continue to have the injection. Before then I only had it as long as I had funding for it. Now they've got something else to introduce to other people who it might benefit."
Dr Mason said up until November, the only Pharmac-funded treatment available to multiple sclerosis sufferers was injections.
"Those injections had been around six or seven years and we knew they did have benefits to patients and stopped relapses by about 25-30 per cent but they didn't have absolutely certain effects for long-term disability," she said.
The new drug reduces relapses by roughly 50 per cent, although Dr Mason said good data was scarce. Uptake in Australia, which Dr Mason said was roughly a year ahead, had been positive.
Since November, four new drugs have been licensed and Dr Mason said, particularly with the funding of Tecfidera, health professionals now had choice for patients.
"Patients who respond in different ways or have different side effects will react differently," she said.
The drug will be subsidised for relapsing multiple sclerosis patients who meet the criteria from February 1, which Dr Mason said included having had one attack in the last year or two in the two years, have had had an MRI displaying they had an ongoing active disease, and they have to be able to walk 500 metres without any aids.
Dr Mason said this was an improvement from the criteria of old injectable treatments and reflected a movement towards prevention of symptoms rather than retrospective treatment in multiple sclerosis in New Zealand.
In the meantime, Adam has moved out of the city and now lives a slower lifestyle in Tamahere, complete with a grapevine-laden verandah and backyard swimming pool.
He said if there's one piece of advice he has to give, it is not to work too hard, take lots of breaks and don't stress.
Joerg Hermans, the managing director of Biogen which supplies the Tecfidera, said more than 2400 Australian patients have been treated with the drug since 2013 and he was very pleased it will now be more accessible to New Zealand patients.