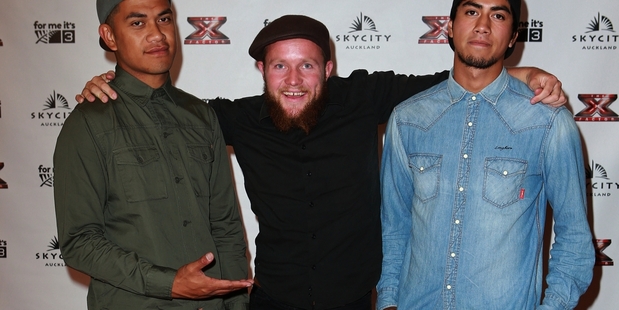 A total of 564 people died by suicide in New Zealand during 2014/15, the highest annual rate since the coroner's office began releasing statistics.
Raising awareness of how the community can make a difference in the lives of those at risk is the focus of a fundraising concert featuring Stevie Tonks in Hamilton on March 5.
The Vine church is coordinating the fundraising event, with all ticket proceeds donated to Lifeline NZ.
Information from a range of community groups working in the area of suicide awareness, prevention and support will be available on the night.
The Vine senior pastor Ross Woodhouse says having Stevie Tonks partner with them to do a concert to promote suicide awareness is exciting.
"This event is about supporting all the outstanding work being done by a number of local community groups and organisations who make a difference in the lives of people at risk and their families," he said.
"Suicide is a critical issue that affects so many people.
"The Vine is asking the community to join us in lending a hand of support while enjoying a night of great music."
Stevie Tonks has become a household name since journeying to fourth place in X Factor NZ's 2015 season.
It was his spine-chilling rendition of Gnarls Barkley's hit Crazy on the show that was especially memorable.
"Stevie is a true showman with a rare charisma that sees him embody every song he performs, infusing the stage with full-forced soul.
"Music is storytelling," enthuses Tonks.
"You want to be moved by music; a song is an intoxicating mixture of emotion and magic. I want to bring back the soul to the stage, to remind people that music can move them to another place. I think that's a realisation that's easily lost in the world of pop music."
Since leaving the show, Tonks has relocated to Auckland to work on his debut effort, writing with the likes of X Factor alumni Benny Tipene and testing out new material in a string of captivating acoustic shows playing around the country.
The Stevie Tonks concert takes place on Saturday, March 5 at 7pm Chapel Hill Community Church, 2 Cate Rd in Rototuna.
Purchase tickets at www.iticket.co.nz. Seats are limited to 300.
To find out more about the event, email The Vine church on info@vine.org.nz.