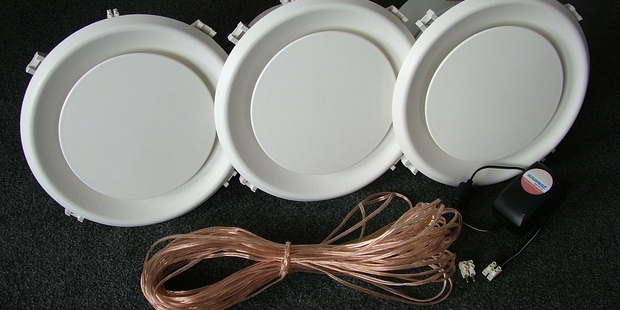 The Unovent DIY home ventilation moisture reduction system is a game changer.
Home ventilation systems typically comprise an above the ceiling roof cavity and a centrally mounted fan which distributes drier filtered air from the roof cavity into bedrooms and living rooms via a network of ducting (the latter also mounted in the roof ). They are typically installed by a specialist.
Depending on the number of room outlets, ducted systems can cost anywhere from $2000 to $6000 installed. The new revolutionary Unovent DIY home ventilation moisture reduction system is a number of individual ductless room outlets, each with their own fan and washable filter and all connected to a simple low voltage supply using light-weight cabling from one Unovent unit to the next, then to the next, and so on. Why is Unovent a revolution in home ventilation?
- Low cost. The least expensive costs 75% less than standard, yet is more effective
- Choose from a single room unit up to any number of rooms
- Easy installation in just a few hours
- Easy installation, no ducting or complex equipment
- Easy DIY or tradesperson installation, 12 volt system with three-pin plug is all you need
- Can be fitted by many DIY home handymen and electricians in particular
- Low running costs (less than $1 per month)
- Easy filter maintenance - remove and wash yourself
- Easily scalable, start with one room, add other rooms as you wish
- No electronics to master
- Very quiet operation - lab tested at 14 decibels, barely audible to the human ear
- Unovent fans are designed to run more than 150,000 hours and have a six-year warranty
- Automatic pre-set humidity and temperature controls, turns itself on and off depending on roof cavity air moisture content and temperature
Unovent Ltd & Showerdome Ltd are affiliated New Zealand companies specialising in home moisture reduction.
Unovent was developed by John Wadsworth, an industry specialist and former automation control engineer who wanted a ventilation system for his own home, but was not willing to spend more than $4000 on it.
John has a Bachelor of Engineering (Honours) in Electrical Engineering. A former CEO of Honeywell NZ, John's extensive experience and success is now reflected in his revolutionary cost-saving solution to home ventilation, leading to drier, healthier homes available to more Kiwis.
So how does UNOVENT work?
The system pulls dry air from the roof cavity which is mixed with the wetter air in the home living spaces, reducing the moisture content by pressurising each room causing sufficient air changes to reduce the moisture content. It also reduces window condensation and the amount of moisture absorbed into wall coverings, drapes and carpets which can lead to mould and mildew, key triggers for asthma and allergies.
An average sized three-bedroom home with one living room would require four Unovent outlets mounted in the ceiling at a starting DIY price of $1598.50. Alternatively Unovent can arrange installation for you. For more information, www.unovent.co.nz.
We have a three-unit DIY UNOVENT prize pack, valued at $1265, to give away. To be in to win, simply tell us why you want to win this prize. Email your answer, along with your name, address and daytime telephone number to hamiltonnews@nzme.co.nz by 4pm, Thursday, January 28.
One entry per person. NZME. employees and immediate family members are exempt from this competition. Prizes cannot be transferred or redeemed for cash. Entry into the promotion is acceptance of these terms and conditions.