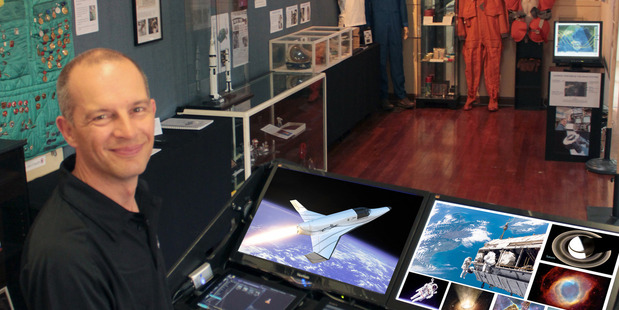 The late David Bowie asked the question - Is there life on Mars? Next week Professor Malcolm Walter will speak about 'The Search for Life on Mars' at the Te Awamutu Space Centre.
He is a Professor of Astrobiology at the University of New South Wales and has worked for 35 years on the geological evidence of early life on Earth, including the earliest convincing evidence of life.
Since 1989 he has been funded by NASA in their exobiology and astrobiology programs, focusing on microbial life in high temperature ecosystems, and the search for life on Mars.
Professor Walter is a member of the Executive Council of NASA's Astrobiology Institute and has published more than 100 articles and several books including The Search for Life on Mars in 1999.
In 2004 he was elected a Fellow of the Australian Academy of Science.
Space Centre owner Dave Owen says Professor Walter is touring a number of venues in New Zealand, but cannot confirm his timetable for next week until final plans are made in coming days.
He will be in Te Awamutu either Tuesday, Wednesday or Thursday and will talk for 30 minutes, the focus on the search for life on Mars and how work in Australia and New Zealand contributes to this work, and will then take questions
If you are interested in attending phone (07) 870 1966 or email info@spacecentre.nz to reserve a seat and receive updates.