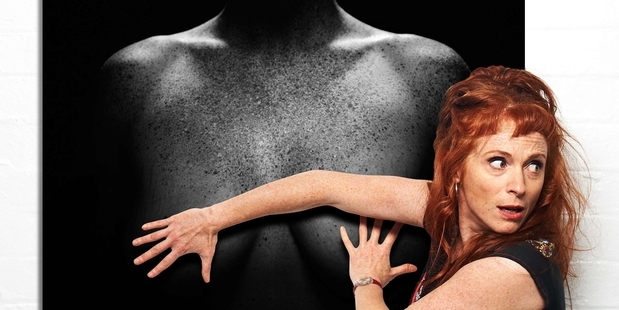 A comedy about breast cancer. Seriously? Seriously.
Award-winning Melbourne comic performer Lana Schwarcz brings Lovely Lady Lumps to the Hamilton Gardens Arts Festival.
The idea for Lovely Lady Lumps emerged from a blog Schwarcz set up after being diagnosed with breast cancer, to keep friends and family updated on her progress.
Schwarcz is a comic, so making her blog funny and entertaining for her readers just made sense. In the process she found ways to make things funny and entertaining for herself too, and suddenly the cancer experience didn't seem so awful anymore.
Lovely Lady Lumps is good luck story about early detection. This frames her quirky perspective of the fears and questions surrounding life, death, surgery, loss of identity through treatment, fertility preservation, even art therapy for cancer patients.
Its also very funny. Because as Lana says, cancer seriously deserves to be laughed out of town.
Lovely Lady Lumps: Because F**k Cancer, featuring Lana Schwarcz, plays as part of Hamilton Gardens Arts Festival on February 27 and 28 in the Pavilion. Contains partial nudity.
For full details about the festival and to purchase tickets see www.hgaf.co.nz.