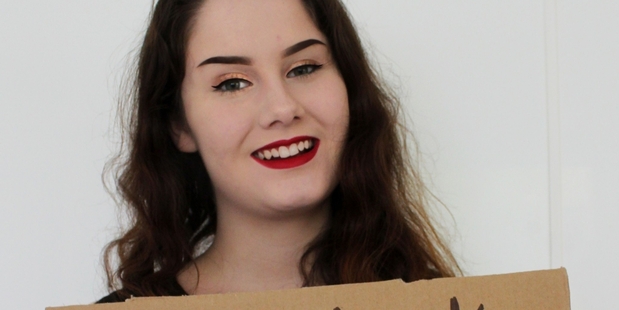 For most 18-year-olds, the refugee crisis in the Middle East does not register on their radar, but Hamiltonian Natalie Jellyman is rolling up her sleeves for summer and plying her trade as an artist and photographer to raise money for the cause.
Natalie is one of about 100 youths involved in the Will Work campaign set up by World Vision to raise money and awareness, and ultimately empower the younger generation towards change.
The last objective is particularly close to Natalie's heart, who said it can become incredibly frustrating being ignored on account of her age.
"They would say "you're only 18, shut up". I feel like if it's someone in their mid-to-late-30s they are taken more seriously. People think you're untrustworthy or unreliable, that's why it frustrates me.
"The problem with young people today is that we often don't feel like we have a voice, we feel like we can't care about things like the refugee crisis because we're too poor to give money. This is such an incredible way that young people can do something tangible and make both a local and global impact."
As well as plying her trade as a photographer for $15 an hour, Natalie will be drawing portraits for a flat rate of $50 and performing odd jobs ranging from babysitting to cleaning.
"I don't get paid for any of this work. None. Instead I ask that the money is donated and all I get is the receipt," she said.
The money will contribute to emergency relief in Jordan.
Beginning work in mid-December, Natalie has set herself a target or $3000 before returning to university in February.
World Vision youth engagement manager Devon Davids said the Will Work campaign was currently in trial stages with youth truly at the helm.
"It's about going to them and asking how they engage and operate," she said.
A key part of the campaign is the use of Facebook profile pictures, which show participant holding signs bearing the slogan.
"Facebook is a really quick and easy one stop shop where people can stop and ask questions."
If you would like to recruit Natalie you can contact her at www.facebook.com/NatalieJellyman