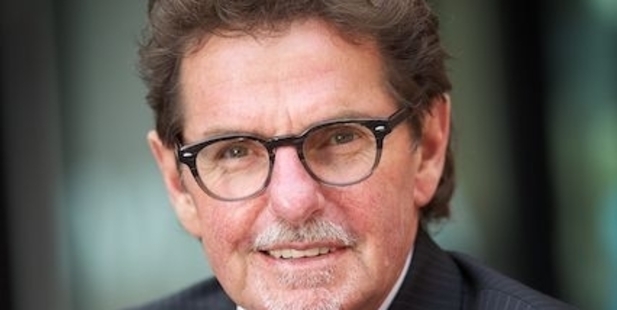 One of Wintec's longest serving council members and current Waikato District councillor Clint Baddeley will receive an honorary fellowship from Wintec for his contribution to the New Zealand manufacturing industry, to Wintec and to local community organisations.
A fitter and welder by trade, Clint Baddeley worked in the gas and freezing industries in Hamilton and in the cement industry in his hometown of Raglan for many years before embarking on a long career as industrial relations advocate for the Engineering, Printing and Manufacturing Union (EPMU).
Baddeley took on governance roles including 18 years on the Wintec Council, 10 of which he spent as deputy chair. He also spent the last decade as chair of Wintec's building and assets committee where he played a key role in the governance of Wintec's $90m campus modernisation programme. He retired from the Wintec Council in May last year (SUBS: 2015). He currently serves as Raglan ward councillor for Waikato District Council and is chair of the finance and strategy committee.
"Never in my wildest dreams did I ever expect to receive something like this.
I'm truly humbled," says Clint.
"My career was never planned, but it's been rewarding. Advocating for working people for so many years has been a highlight. Likewise, being part of the governance team at Wintec during a time of great change was very fulfilling. Over the years, I've seen it transform into a financially-sound education institute with a quality reputation."
Wintec's chair of council Mary Cave-Palmer says Clint Baddeley's achievements over the years have been remarkable.
"Clint has done a huge amount for his community over the years, and right from the outset he brought his love of the trades and passion for technical training to the governance table.
"Clint has represented thousands of people in manufacturing industries across New Zealand and has worked to provide opportunities to people from all walks of life who want to acquire skills to pursue their careers."
As well as his governance role at Wintec and the Waikato District Council, he has served as chair of Waikato's largest philanthropic trust, Trust Waikato and as a board member for Community Waikato. He's also undertaken many volunteer roles within his Raglan community and has recently been appointed to the board of WorldSkills New Zealand.
The fellowship will be conferred during Wintec's Centre for Engineering and Industrial Design graduation ceremony on March 22 at Founders Theatre.