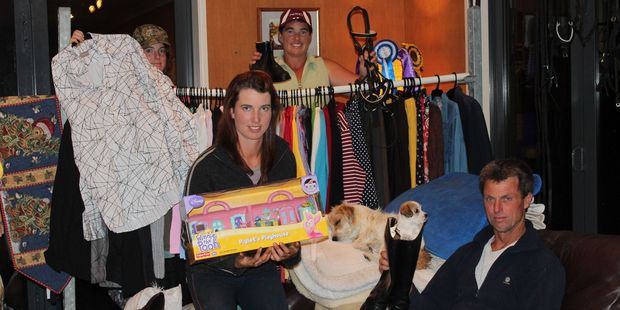 After 10 years of equestrian Jessica Woods has reached her goal of making the Young Rider Oceania Trans-Tasman team for eventing, and her family aims to hold Waikato's biggest garage sale to raise funds.
The 21-year-old rider said it has taken a lot of hard work and dedication to get her to this point.
She says the cost of getting a horse to Australia is around $10,000.
The Woods family will hold a monster garage sale on May 25 in a large covered area on their Ohaupo property. Some of the proceeds will go towards getting Jessica's horse Trevor and the family to the competition.
So far they have hundreds of items for sale.
Natalie Woods said there would be something for everyone with their house quickly filling.
"It gets everyone involved, it gets the whole community together finding what they can sell and what they can buy, it's not just equine it can be other things.
We are hoping it is going to be the biggest garage sale in the Waikato."
People are able to drop items off to be sold, and the Woods will take 25 per cent of the sale to put toward fundraising. They are also asking for donated items. Everything is confidential with sellers given a number so sales can be identified easily.
There will be a gold coin donation on entry and a sausage sizzle will run along with a cake stall The sale will run from 9am next Sunday, rain or shine, at their Ohaupo property.
For more information go to www.littlevalleyfarm.co.nz or https://www.facebook.com/LVF.Equestrian.