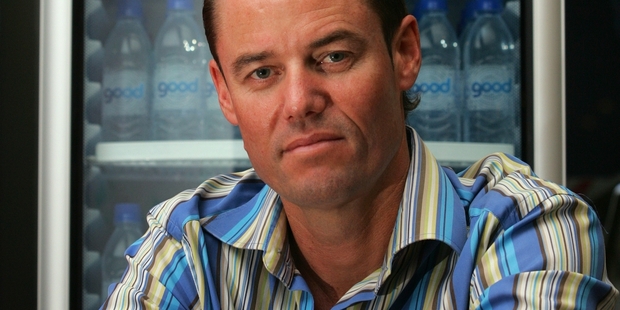 Hamilton City Council may be facing the High Court as an advocacy group aims to bring back legal highs to the city.
Grant Hall, general manager of The Star Trust advocacy group, said banning the substances does not work, and central Government acknowledged that when the Psychoactive Substances Act was passed in parliament.
"[The Government] had seen all the evidence, prohibition doesn't work; it's not going to work for these kinds of products. We need to regulate them and set up a channel and then validate these low-risk claims."
But Mayor Julie Hardaker said the council is confident its consultation process over its legal highs policy, which has effectively banned the sale of the substances in the city, was correct and thorough.
"We went through a robust process. The council are very experienced at going through processes of consultation and I have to say, from a personal point of view, I found the submission process very useful.
"I think there was a lot of work done to ensure that the council had good information in front of them.
The legislation has been given to us by the Government. They have signalled in the legislation a mitigating option is location.
"Our policy responded to that and we certainly sought guidance through that process from the Ministry of Health and we're comfortable that our policy represents the legislation and complies. It is a good policy."
Ms Hardaker said it is still early days and the cost for the council to go to court is not yet known.
Mr Hall said this is the first time The Star Trust has been involved in taking any sort of legal action and hopes to get to the High Court as soon as possible.
He estimates 80 per cent of retailers are responsible, and it was a matter of one bad apple ruining it for the rest, in reference to the now-closed Hamilton East puff shop that was blamed for a raft of behavioural problems in its vicinity, including an attack on a police officer, loitering, theft, begging, and lewd acts in public.
"It is very sad for the retailers that have been affected by this."
Mr Hall said the trust had common ground with Hamilton City Council. "We both want better public health outcomes, it is just that we agree with central Government.
"If the Hamilton City Council has some evidence that prohibition is an effective way to generate better health outcomes, please share it with us, we'd like to have a look at some. Show us the evidence."
During the Pathway to Reform conference held in Auckland last month, Mr Hall said a panel of MPs who attended the conference admitted they were rushed with the Psychoactive Substances Act and did not put enough energy into it.
Mr Hall said shutting every legal highs shop in Hamilton wouldn't see the problem eradicated. "The Mayor of Hamilton has pushed her problem on other small rural communities. It doesn't go away; the demand is still there.
"The concept of trying to ban these things is futile and that is what the central Government acknowledged when they voted for this Act."
Director of Alcohol and Drug Community Support Trust Stephen King sides with anti-prohibitionists. "I am a treatment provider for people who use psychoactive substances, including alcohol, and synthetic highs are just another drug.
"I get to see this on a daily basis in my work for 20 years now, and I detest any form of mood altering drug, particularly this one because of its nasty side effects. However, I am in support of the Government policy to deal with it - have more support, there has to be increased treatment.
"I have never seen people change because you're trying to make them. What I really want is three legal high shops in the central city, that are strictly regulated and controlled, and the police have an incredibly good commitment to seeing [that]."
TRUST'S PURPOSE OUTLINED
The Star Trust website says it's a non-profit organisation that advocates for systems that regulate industries such as legal highs.
Its mandate is to advocate for drug policy reform, and fund research into materials such as psychoactive substances.
The website says, "Since the earliest civilisations humans have supplemented their diets with psychoactive substances to self-regulate mood for the purpose of enhancing the quality of social gatherings.
"This is a natural and normal thing for humans to engage in and the evidence is clear that we are biologically wired to have a relationship with psychoactive plants.
"We believe that contemporary drug use is a health and welfare issue not a criminal justice issue. We also respect that the use of various social tonics and access to them is a human right."
It claims to be an international leader in the research and development of harm minimisation tools.
Grant Hall says his primary goal is to continue to contribute the success of projects that inspire him, with specialties including public speaking, personal development and philosophy.
"I also love social tonics in the right setting with the right people," he writes on his LinkedIn page.