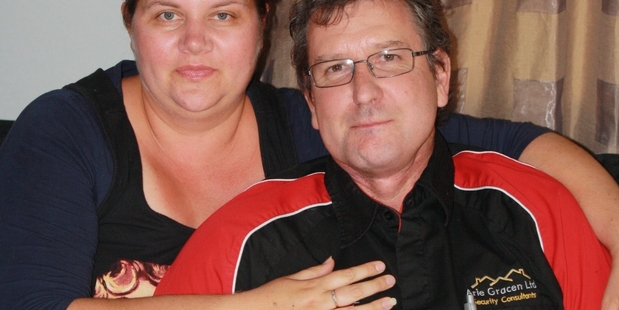 A woman who lost her three-year-old son to leukaemia told me last year that losing a loved one, especially a child, takes your heart to the very brink of what it can bear.
The conversation came about after I'd interviewed Keri Topperwien about a charity fundraiser she and her husband Ryan had established in their son Chace's name.
The Topperwiens lost their son just over a month after I lost my husband to a brain tumour in 2012.
The conversation was acknowledgement of the emotional emotional roller coaster each of us had encountered, but also flowed into how having hope for the future is a huge part of the journey.
It's hope - and positivity in spades - that spurs Shelley and Adam Muir on to live as long as they can for their children.
Having lived through the loss of their first child together, cancer diagnoses, and an MS diagnosis, Shelley and Adam could be forgiven for feeling sorry for themselves.
Yet this couple, who are the love of each other's lives, aren't just stoic. They radiate positivity.
Faced with an uncertain future and the possibility of not seeing their children grow up, the Muirs have battled on and ensure they make the most of each day.
They cherish the time they spend with their children and the memories they create with them.
Shelley and Adam have dealt with far more than a family should have to cope with and yet they live each day with attitudes so incredible you can't help but be humbled - and inspired by them.
Here at Hamilton News, we've been inspired to help the Muirs make their dream of taking their young sons to Disneyland a reality.
Situations like the Muirs' do take people's hearts to the brink of what they can bear. Let's band together and make their journey that bit brighter.
Are you with us Hamilton?