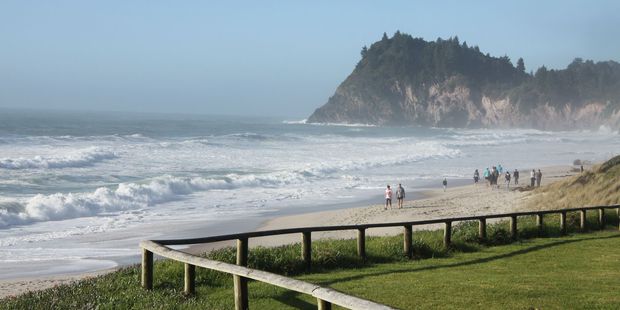 The search for a man who reportedly fell off the rocks at Whiritoa into the sea has been scaled back after a second person came forward claiming to have seen the man climb back on to the rocks.
Police, the coastguard and lifeguards searched the area after a person saw a man fall off rocks at the south end of the beach about 5pm on Sunday and did not seen him resurface. The person then left the beach to call for help. Trust Waikato Whiritoa Lifeguard Service patrol captain Seth Rackham said a second witness saw a man climb up the rocks out of the sea.
Hamilton Senior Sergeant Rupert Friend said police spent a couple of hours yesterday morning searching for the man with no success. "There's been nobody reported as missing, no cars in the area and nothing to indicate somebody is missing," he said. Surf Lifesaving NZ's Mike Lord said lifeguards from Whiritoa, Waihi and Whangamata had taken part in the search on Sunday. The coastguard boat and air patrol also joined in.
Whangamata Sergeant Vince Ranger said the search turned up nothing and inquiries had failed to confirm the circumstances.
A group of people who were camping south of Whiritoa beach at the time the incident was reported and police would like to talk to the group.