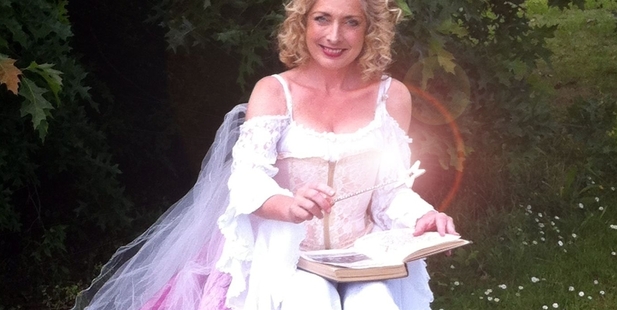 Hamilton teachers are about to have their wishes come true through a new and innovative concept.
Andy Benge came up with the concept of "wishes" to help teachers who want to be able to do more with their students, but don't have the resources.
The Once Upon a Time Charity Trust takes the wishes (ideas) teachers have and writes them as stories, available then on a website for people to "grant" the wishes (donate the funds for them to happen).
Donors are able to see what happens to their money and how it works, giving them a connection to their money.
"We have gone into schools and asked teachers what they could possibly wish for that would make teaching their children amazing," said Andy. "What would really make a difference to their teaching? They have given me those wishes and quotes attached to them.
"It gives the public the ability to log on - and it is a beautiful site - to see these amazing [wishes] such as a dance class for a group of children who want to learn hip hop because the teacher is really into dance and it will cost this amount of money."
Andy, who studied effective altruism and sustainable philanthropy, says she discovered that New Zealanders were interested in the process and wanted to be involved, to see what happens to the money, then be thanked.
"There is a Facebook page attached to it as well through which the teachers can tell me and feed back to me. So it is not just the donor and the receiver that knows what is going on. Anyone can have a look, they can see that those art supplies, they can see those children utilising them."
During the pilot stage of the project, Andy became known as the "wish fairy".
"It was just hysterically lovely to bring so much hope into a classroom. A lot of the teachers turned around to the children and said 'what would make your next year fantastic?' A lot of this is child motivated as well."
Big wishes are awarded to principals and smaller wishes are given to teachers, who, once they have one wish granted, are able to make another one.
Andy says the first school they worked with was Hamilton West, where the principal had a wish for an outdoor classroom.
"It is everything they could ever hope a school could provide for children. It is a big project and we're going to break it down into steps using the website."
For Andy, the project is about connecting a community that cares with the people that it would like to care for.
"There has been amazing wishes. It is just the most incredible thing and I'd like to take it further. It is magnificent to see the teachers so inspired and the delight to be a wish fairy is cool."
See www.onceuponatime.org.nz.