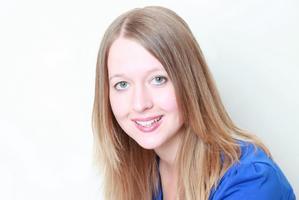 Last month, I had a great catch-up with local businesswoman Bianca Richardson about her Houdini products.
Since then I've had a few Waikato people telling me their stories - how they've found a problem and then created an innovative solution to solve it.
They include Darren Laubscher, part of the Empire Environmental team (finalists in the 2013 Innes48 Hour Business Start-up Competition), which aims to solve the problem New Zealand is facing of rapidly deteriorating water quality.
This is due to two main factors - the exponential spread of the pest fish koi carp, and noxious aquatic weeds dominating our waterways.
To get an idea of how many koi carp are out there, Darren tells me that in our 873,000-hectare Waikato River, you'll find up to 1080kg of carp per hectare. That's a phenomenal amount!
The fish grow up to 14kg and are like destructive vacuum cleaners, sucking up sediment and blowing the unwanted parts back out again ... disturbing aquatic life and muddying up the water, not to mention their incredible reproduction potential with females capable of multiple spawnings per year (producing on average 100,000 eggs per kg of body weight).
Empire Environmental is developing a technology that allows easy capture of the fish, using an electric current attractant, an electrofishing boat that stuns the fish, and photo recognition. They have not only figured out how to catch the pesky things, but also found a great use for them. Organic fertiliser!
Apparently by mulching the fish and combining them with liquid nutrients separated from the otherwise useless noxious weeds, and other organic waste, it's possible to create a nutrient-rich fertiliser for your veges.
"We are tired of seeing our waterways ruined by the deadly combo of koi carp and weeds," says Darren. "Our aim is to make a real difference - turning these two problems into a helpful, sustainable product and cleaning up our rivers along the way."
The team of five locals has come together with this shared goal, and is being supported by Hamilton incubator Soda to help make it happen. They're not limiting themselves to New Zealand only, recognising that koi carp are set to be a big problem in 58 other countries around the world.
"I see it as a huge waste. We've got all these fish no one knows what to do with, plus weeds causing problems, when with the right tools we could be putting them both to good use," says Darren.
I applaud this mission, and hope that Empire Environmental's Kiwi get-the-job-done attitude see them successfully clearing up our waterways soon. You can email Darren at darren@empirenz.co.nz or visit www.empire-enviro.com to find out more about the initiative or discuss potential partnership options.
In my next column, I'm planning to talk about the value of mentorship for businesses starting out - if you've got a business mentor, or received some sort of support that got you through a tough time in business, I'd love to hear about it. Email details to latesha@sebandtesh.com.