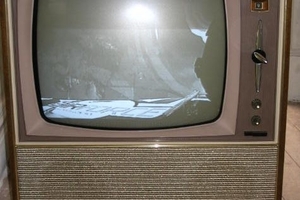 Hamilton City Council is working hard to see old and unwanted televisions get disposed of safely as digital television takes over.
Television will soon be digital throughout New Zealand, with the upper North Island the last area to switch over, on December 1. It is also the last and biggest area to join the TV TakeBack campaign which so far has seen more than 120,000 televisions collected, broken down by recyclers and spared from landfills.
TV TakeBack is a Government initiative to help recycle old TVs and improve e-waste recycling capabilities.
TVs contain many valuable materials which can be recycled, as well as hazards like lead, mercury and phosphorus which need to be kept out of landfills.
Hamilton City Council is a support partner in the campaign. National e-recycling firm RCN will have two sites in Hamilton collecting TVs - one from the transfer station at Lincoln St and another at Envirowaste's transfer station in Sunshine Ave, Te Rapa.
The recycled material has a variety of uses. There is a small charge of $5 per TV to help cover costs.
Council waste minimisation advisor Kerry Skeer says recycling of electronic waste comes at a cost, but the cost of doing nothing has greater impacts on our environment.
Ms Skeer says increasing infrastructure will ensure recyclers have capacity and capability to deal with increased volumes of scrapped TVs and other electronic gear.
Several television retailers, including Noel Leeming, are already accepting unwanted TVs for $5 under the TV TakeBack scheme.