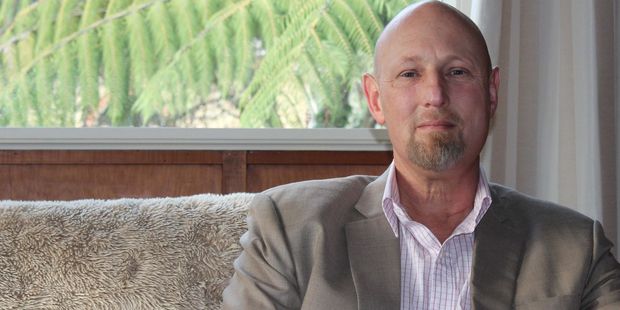 Is it time for a change of the guard in local government?
That's the big question facing Hamilton voters, as election papers make their way to letterboxes next week.
Without doubt, this year's main event is the high-profile mayoral contest featuring first-term incumbent Julie Hardaker and sitting councillors Dave Macpherson and Ewan Wilson. Five other candidates with an eye-opening range of backgrounds and life experience round out the field.
While grabbing the lion's share of headlines, the mayoral race is more about the city's cosmetics and vision than any hard policy outcomes. For certain, a Hamilton mayor sets the tone and speaks for the community. It's a high-profile job in which soft deals can be done and arms can be twisted. But at the end of the council day, Hamilton's mayor is just another vote around the table when it comes to approving budgets or other major resolutions.
Without a council majority, there is little a mayor can do to alter policy, whether it's a matter of speed limits, living wages, developer fees, fluoridation, or rates.
Hamilton City Council woke up and smelled its looming budget crisis three years ago, as the V8 fiasco flared and projected debt headed to unsustainable levels. With Government intervention a possibility, HCC slammed on the budget brakes, combining cuts to services, capital projects, and staff with increases on the income side.
Greatest credit for Hamilton's budget u-turn should go to existing ratepayers, who by the end of the long-term plan will be paying on average close to 50 per cent more - for less.
By early this week, the mayoral campaign had turned up little of substance. An early scrap about the city's airport shares was scarcely of interest, let alone particular importance. The biggest surprise was the joint policy statement from two candidates - Macpherson and Wilson - surely a bizarre first in the annals of local election campaign tactics.
The mayoral race comes down to style, personality, and tone. Will it be the current "corporate" player in that well-pressed business suit? The progressive battler and "voice of the people"? Or the ever-hustling local business guy?
All candidates want economic development. They differ on specifics like council wages and which city assets should go on the block. In the end, though, it will be the entire new city council, not the mayor, which makes the decisions. They will decide what kind of change, how much and how fast, is best for the people of Hamilton.
Meanwhile, at Waikato Regional Council, more is at stake from this year's voting than in any previous election.
The race for WRC's 14 council seats, including four from Hamilton City, is about the very structure of Waikato local government. It's here that Hamiltonians have a serious choice about what kind of lasting change they really want.
Local government reform is the issue.
Wellington, Northland and Hawke's Bay are already in the process of forming some number of single-level unitary councils. Hamilton's turn is expected soon. From big business to local community boards there is consensus that two-tier local government - newly minted in 1989 - has failed. The only people insisting the system of regional and district councils makes sense are the council honchos and six-figure staff managers feeding at the trough.
While One Waikato candidates hold fast to the status quo, the council they have been leading - WRC - has already quietly tipped that major structural change is inevitable and has drawn up 12 self-serving "principles" to guide and control the process. WRC's list of "non-negotiables" draws a virtual power-grab blueprint for an all-Waikato supercouncil.
But key business and community leaders here in Hamilton and in Eastern Waikato have other ideas. Smaller council units just may be more appropriate, they say. As a late August conference on reform made clear, players are already lining up on both sides of the council reform contest.
Asked if their candidates would support an economically viable proposal covering a portion - but not all - of the current Waikato region assuming the plan had significant public support, One Waikato's spokesman dismissed the idea, saying no such "less than supercity" plan would be able to meet their requirements.
Rates Control Team spokesperson Jane Hennebry, on the other hand, has noted the efforts of industry and council groups to explore the potential economic and democratic benefits of smaller unitary councils such as a city-oriented, greater Hamilton/Waipa/Waikato grouping. According to Hennebry, RCT councillors would not oppose such a plan if it were put forward with popular backing.
The WRC race may be more about shaping the future than meets the eye.
Geoffrey Robinson and Reihana Robinson comment regularly on local government, public policy, and environmental issues. Send your comments to robinsonsreport@gmail.com