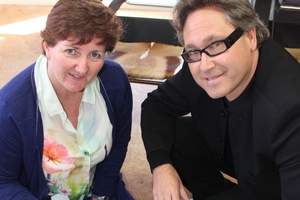 Supporters of the Municipal Pools are calling for the pools to be an election issue.
Sink or Swim, the lobby group set up to save the "Munis", is calling for voters to ask local government candidates where they stand on the issue.
"Ask your local mayoral and council candidates how they feel about this wonderful inner-city heritage site, sporting facility and leisure amenity," said Sink or Swim (SOS) member Katherine Luketina.
The dilapidated Munis complex closed last May because of major structural and mechanical faults.
Hamilton architect Mark Wassung, supported by a team of engineers, planners and building professionals, has devised a comprehensive plan for the pools that takes advantage of riverside views to makeover the facility.
The three-stage plan would see new pools constructed, new changing rooms, office and green space, a cafe and restaurant and a grandstand upgrade.
The cost is estimated to be about $7.8 million.
SOS says it can't secure private funding until the council commits funding first.
At a council operations committee meeting in July, councillors were given a presentation on the plan for the pools.
The council is waiting for the results of a strategic review of Hamilton's sporting facilities, conducted with the help of Sport NZ, and due in December. Once it has that, the new council will decide whether to allocate some money in the annual plan to the Munis.
Ms Luketina said councillor Dave Macpherson tried to push through an amendment at the meeting that would have provided certainty and clarity on the Munis' future.
"He was backed by councillors Martin Gallagher, Ewan Wilson, Daphne Bell, Roger Hennebry and Angela O'Leary," she said.
"Unfortunately they were unsuccessful, so now we must just wait until February and the draft annual plan.
"Now that we have a full set of architect's drawings and costings for the project, Sink or Swim is raring to go with fundraising from other sources, but no funding body will commit dollars until the council does."
SOS encourages voters to attend candidate meetings and ask candidates their stance on the future of the Municipal Pools.