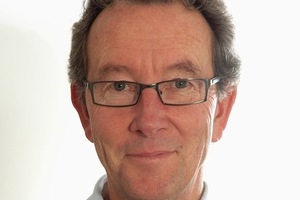 Wintec journalism students are tackling the 2013 Hamilton council elections from a unique angle.
While most in the mainstream media will report from a candidate-based point of view, the student newspaper, The Waikato Independent, will focus on local residents who will be most affected by the decision come October 12.
Interviews are already underway and youth worker Anaru Terry says he would like to see someone in the Mayor's seat who is not afraid to get their hands dirty. "What I would love to see in a mayor is somebody who isn't afraid to get their hands dirty, isn't afraid to say 'I'll do some hard work for a day just to build this community up'."
Wintec journalism programme coordinator Charles Riddle said the coverage would offer readers a different viewpoint. "Waikato Independent reporters are tackling the elections from the bottom up," he said. "We are fanning out across the city to talk to voters about their neighbourhood concerns. Our reporters will then take these concerns to candidates in the coming weeks."
The journalism school's 19 students will visit residents all over the city to get their opinions on the issues that matter most, while also producing photographs and videos for viewers.
Students will also report on the mayoral forum which will be held at Wintec's Atrium on September 10 from 6-8 pm.