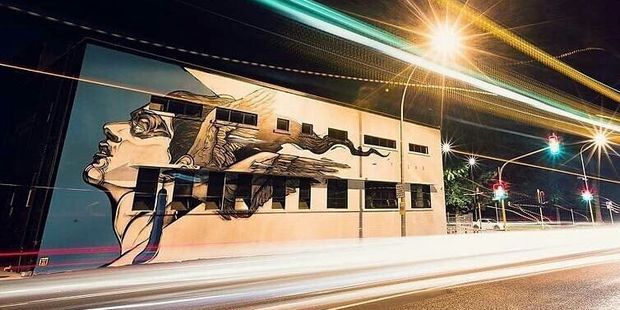 Victoria on the River will be the latest target for an art upgrade when the BOON Hamilton Street Art festival hits town.
Visitors to the park will be able to watch a wall at the park as it's painted by internationally-renowned, Auckland-based duo Charles and Janine Williams. This will be Hamilton's largest ever artwork at 39 metres in width and 15 metres in height.
This year seven walls in Frankton's city-fringe western business precinct and three in the CBD will be receiving the BOON treatment from March 8 to the 11.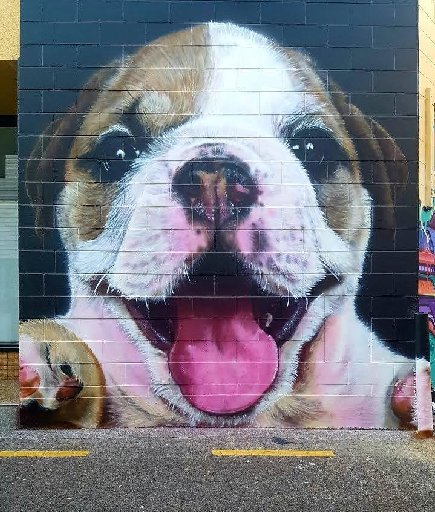 Hamilton arts' advocate Paul Bradley and Charlotte Isaac founded the festival in 2015 when both of them wanted to see more art around their city, especially on bland walls.
Ms Isaac said the team noticed that Hamilton was missing from the growing street art scene and they wanted to fix that.
"Our mission is about place-making; we want to put art into public places to create a sense of place and to make art part of the everyday experience. It's been an absolute joy to help spread colour around the streets of Hamilton," Ms Isaac said.
The BOON festival now hosts both local and out-of-town artists, some of whom have spread their work to walls internationally.
Since the inaugural event in 2015, a team has been formed, which meets regularly to catch up on planning progress. Each member of the crew brings experience and knowledge from their respective fields and together they capture a great network of people.
Hamilton-based artists at this year's festival include Ahsin Ahsin, Jodi McBride, the Underwater Collective's Ali Selliman, Rachel Peary, and Liam Bourton.
Other visiting mural magicians include the Mighty Flox, Cracked Ink, Kell Sunshine and Gina Kiel.
BOON 2018 will feature an exhibition, where past and present BOON artists canshow and sell their work. This will be 9 at Agora Café in Frankton.
Local businesses, such as First Credit Union, have acknowledged the benefits of colour and creativity around the city that the festival provides and have offered their financial support; others supply equipment.
Resene Paints supplies paint; Total Access leases scissor lifts and scaffolds, and has often gone out at all times of the day and night to get the street artists up and painting again.
Craig McClure, a key member of the BOON team, said suppliers have been generous and flexible during the festival.
"Also, the kind words of Hamiltonians, saying 'Thank you for making our city more beautiful', or bringing the artists refreshments to keep them going really makes us feel appreciated and it's great that the city loves what we are doing."