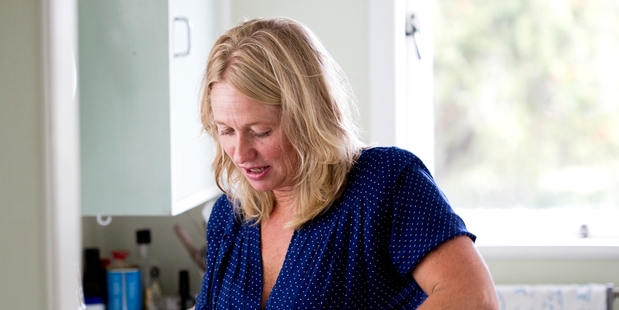 The winter culinary calendar wouldn't be the same without Selaks New Zealand Roast Day. Kiwis are set to enjoy the fifth annual celebration of the humble roast on August 3. As a well-entrenched part of Kiwi tradition, the roast is one of New Zealand's most-loved meals. Selaks NZ Roast Day is about gathering loved ones together and recapturing all the fun, fanfare and good times that go with a Sunday roast. New Zealand TV cook and traveller Nici Wickes has created delicious recipes especially for our Sunday roast.
Selaks Reserve Central Otago Pinot Noir
Prep time: 20 minutes
Cooking Time: 1 & 1/2 to 2 hours
Serves: 4-6
Stuffing a lamb leg with rice pilaf and beetroot is so easy and makes a gorgeous change from regular roast lamb.
INGREDIENTS
For the rice pilaf
1 cup white basmati rice
150g unsalted butter
2 red onions, sliced
1 tsp ground allspice
1 tsp cumin seeds
1 cinnamon stick
3 medium beetroot, scrubbed and grated
For the lamb
1.5kg leg of lamb - get your butcher to de-bone this
2 tsp ground allspice
4-6 cloves of garlic, peeled and crushed
2 tbsp pomegranate molasses
1 tsp sea salt
1/2 cup Selaks Reserve Central Otago Pinot Noir
1/2 cup water
METHOD
To make the rice stuffing, wash the rice in a sieve until the water runs clear. In a medium, heavy-based saucepan, melt the butter and fry the sliced onions for a few minutes. Add the spices and cook over a medium heat for about 10 minutes until onions are soft, then add the grated beetroot and cook for a few more minutes.
Add the rice then cover with water to 2cm above the level of the rice. Bring to the boil, covered, then stir once. Replace the lid and reduce heat to low and cook for 7-10 minutes. Remove from the heat and rest the rice for five minutes, with the lid on, while you prepare the lamb.
Preheat the oven to 150C.
For the lamb, combine the ground allspice, crushed garlic, pomegranate molasses and salt and rub over the inside surface of the lamb. Put half of the pilaf inside the leg, tuck the meat around the rice, and tie with string to secure. Place in an oven proof dish, add the wine and water, seal with foil and cook for 1.5 hours.
Remove the lamb from the oven and remove the foil. Increase the oven temperature to 200C.
Pack the rest of the pilaf into the dish around the lamb and roast for 15 minutes more, or until the lamb is nicely browned.
Rest for 15 minutes before carving.
Serve lamb on flat breads with minted yoghurt and the rice pilaf on the side.