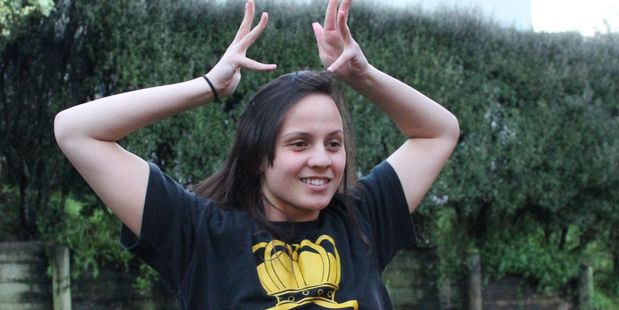 At 17, Hamilton's Miriana Wetere-Ryder has got it together. She is planning on dancing full-time and kick starting that is a trip to Las Vegas to represent New Zealand at the World Hip Hop champs in August.
Currently in Year 13 at Cambridge High School, she will celebrate her 18th birthday in Las Vegas and says she auditioned three years in a row to get into the crew, describing the Palace Dance Studio as her second family.
Miriana will be performing in 'Duchesses' and says she trains for more than 10 hours a week.
"I started dancing at the age of five, I did jazz and contemporary. At 10, Mum enrolled me in a hip hop class. I just love the style, it changed my life."
She says she went to a Palace Dance Studio open day in Auckland and saw the director Parris Goebal performing.
"I said I want to be part of that one day. A lot of people I know have dreamt of being in the Royal Family, but people forget about it.
But for me I've been doing the work. It is pretty much my social life!"
The Royal Family is one of the dance crews from the Palace Dance Studio.
The young dancer finds inspiration from Parris Goebal and Michael Jackson, and with a smile she explains it is because of their work ethic and what they have been able to achieve.
Currently studying a variety of subjects at school including media studies, photography, drama, and graphic design by correspondence, it is clear Miriana works hard to be where she wants to be and does not give up easily. She has numerous school badges to prove it, including being the top of NCEA level one Te Reo Maori and leads the Tehungataikaka group.
"I learn visually, I don't understand when a teacher writes on the board, but when I see pictures I get it straight away. When I see a movement I pick it up, I'm an artsy person."
While her goal is to dance full-time, she would also like to study visual arts at Wintec next year.
"My main goal is to be a full-time hip hop dancer professionally in a big show."
She aims to get as much experience as possible in order to obtain her goal. "It keeps me out of trouble and entertained. I don't have much time to go out to town with my friends, this is a goal I have had in my mind from such a young age."
Her first time going to the US, Miriana can't hide her excitement to be heading to the world championships, not just with her biological family who make sure she keeps working hard, but with her dance family.
Having sold out their Hamilton show, the Palace Dance Studio have performed at schools around the country to fundraise for the trip to Las Vegas.
The groups will leave at the end of July and will spend two weeks in the United States.