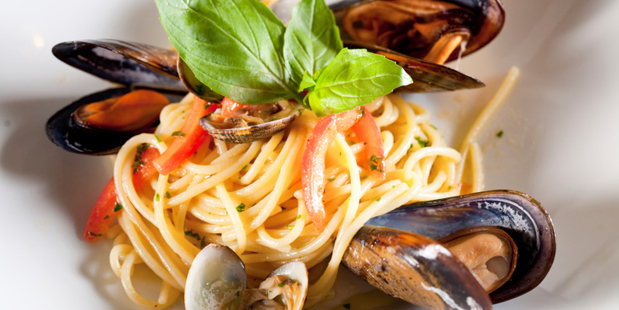 You enjoy seafood but it burns a hole in your budget? Well, take the heat off with the smoked variety.
Sometimes smoked fish is up to $9 a kilogram cheaper than fresh fish and you can also buy it in smaller portions in vacuum packs, which also increases the shelf life.
Smoked fish goes further because some of the moisture has been removed during the smoking process - plus the flavour is intensified. About 200g would be a typical fresh fish serving and with smoked fish you need only about 100g.
There are two chief methods of smoking - hot and cold. For hot smoking, the temperature ranges between 70 and 80 degrees Celsius with the food smoked for up to 12 hours depending on its size. The flesh looks opaque and the exterior can be golden brown.
For cold smoking, the temperatures are much lower, ranging from 21 to 30 degrees Celsius, and the food may be smoked for days depending on the size and flavour required.
It may be thinly sliced and eaten cold or used in hot dishes.
Before being smoked, the fish is treated with brine.
The salt acts as a preservative, firming the flesh and adding flavour.
If preferred, smoked fish can be soaked in milk or water before use to tame the flavour and remove some of the salt.
Smoked seafood is a versatile mealmaker. Pies, pasta sauces, chowders and even many Asian-inspired recipes can all benefit from the addition of smoked seafood.
Smoked mussels in vacuum packs in plain, chilli, Mediterranean and garlic flavours are an excellent standby to have in the refrigerator for salads, stir-fries, soups, fish cakes or to serve on crackers topped with salsa verde for nibbles with drinks.
Don't overlook canned "smoked" fish, which is value for money. The fish is not truly smoked; it just has a smoky flavour. Canned "smoked" fish is excellent for pies, soups and fish cakes and marries well with strong flavours.
Recipe: Mussels,Peppers and Pasta
A yummy one-pan meal for two. The chilli mussels are packed in a special chilli sauce
that adds great flavour.
Ingredients:
100g dried spaghetti
1 each: small red and green peppers, julienned
180g packet Sealord smoked chilli mussels
4 tbsp creme fraiche
2 shallots, diced
2 tbsp chopped parsley
Finely grated rind and juice of 1 juicy lemon
Flaky sea salt and freshly ground black pepper
Method:
Cook the spaghetti according to the packet instructions, then add the julienned peppers
during the last minute of cooking.
Meanwhile, remove the mussels and their sauce from the packet. Halve the mussels lengthwise, if preferred.
Drain the pasta, reserving 2 tablespoons of the cooking liquid. Return the pasta and
peppers to the saucepan. Carefully mix in the remaining ingredients.
Serves 2