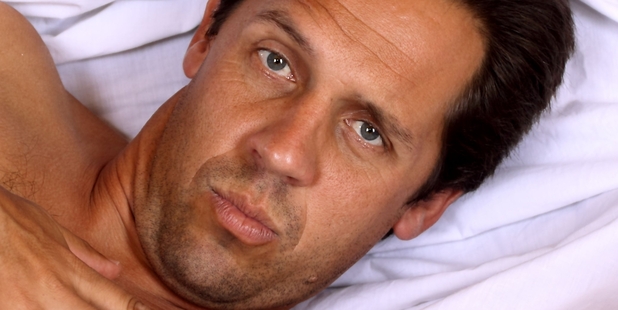 With the help of Shortland Street star Rachel Blampied, comedian Andy Clay tackles the mysteries of love in an hour-long theatre production.
Andy Clay's Book of Love is a comedy play.
"In my stand-up I always sort of brush on the topics and as I say at the top of the show, rather than me just talk about it, wouldn't it be more interesting if actors acted out my little scenarios so everyone could see what I was talking about," Clay said.
The play is his painted view on things. He approaches topics like one-night-stand etiquette, how to tell if you're a booty call, when to lose an argument - things he says are a mixture of personal and friends' experiences.
The play was written in 2009, and has since been revisited.
It begins like a seminar, progressing into a play, with the help of four actors - Rachel Blampied, Michael Saccente, Damien Avery and Dane Dawson.
"I wrote it like that because being from a stand-up background, I thought for my first foray into play writing I'm going to keep it sort of a familiar template to what I'm used to," Clay said.
The characters were written for the actors, and are an exaggerated version of each person, something they all took well, he said.
Saccente plays a 50-something romantic who hasn't had much luck with love, Avery plays the cool guy, and Dawson steps into a role of young and dumb.
"The only one [character] that has changed is Damien, the original guy David de Lautour, I wrote in the style they speak."
The hour-long play will be held at the Hamilton Garden Arts Festival on February 19 and 20 at 9pm and 21 at 9.30pm.