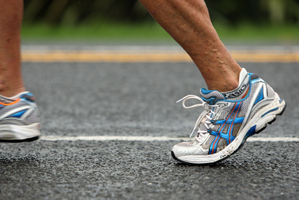 By now you should be getting a better understanding of your nutrition and how to control your portions and think more responsibly about your food choices.
This month we will turn our attention to movement.
You may have heard the saying about success being 70 per cent diet, 20 per cent exercise and 10 per cent commitment, so we are going to discuss how to get a full score on this 20 per cent component.
By having a meal plan designed for you that is calorie controlled while still achieving all your vitamins, minerals and foods in the correct proportions we know that you can achieve your goals.
However, we can fast track burning off any excess weight by being more active. I choose the word active over exercise as any movement is going to be burning calories.
There are some exercise guidelines out there which include being active for 30 minutes of every day for general health as the goal. For weight loss as the goal, this increases to 60 minutes. There is also the number of steps per day guidelines which recommend 10,000 steps.
There is no secret exercise that allows you to lose weight faster. What worked for one person may not be the key for you. Take, for example, someone weighing 120kg versus someone weighing 70kg - the larger person is likely to find running more uncomfortable and less likely to stick with it and hence the results taper.
There are many ways that activity can be built into your day. Consider the office worker versus a builder; the builder is moving for a large part of their day while the office worker needs to schedule specific time to be active.
Exercise does not have to take place in a gym. Do you like to dance? Why not get your heart rate up in your own lounge? Now that daylight saving has arrived you may want to get outside and just enjoy a walk around your neighbourhood in the evenings. If you enjoy kicking a ball around with your children, so be it.
However you like to move, in a way that doesn't put you off, is all the more better for you. You get enjoyment and the reward of burning calories doing something you like.
There are other ways in which you can add small amounts of activity into your day if you fall into the category of more sedentary employment.
If you have stairs at work take the stairs instead of the lift. Are you able to walk to work or park a small distance away to walk a portion of it? Could you do a 10 minute walk in your lunch break? Not only does it help clear your head, that's 10 minutes less to do later.
Often, tackling a small amount at a time can make the overall task seem more bearable.
However you choose to manage your daily activity, record it over the next month and you may see trends as to which activities you are doing more often and if you are achieving your goal on a daily basis. This can give you an insight into the reality of the speed at which you are expecting results.
Fit 4 Consumption is a personalised nutrition service providing nutritional meal plans for individuals and families. Plans will be tailored to the individuals likes/dislikes, time commitments, exercise and training, and lifestyle. Sheena can be contacted on 021 152 3262 or emailed at sheena@fit4consumption.co.nz