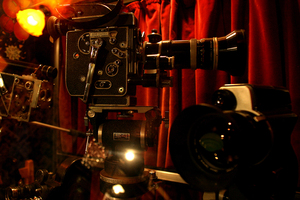 The red carpet beckons Raglan filmmakers and actors to the Raglan Arts Film Festival next month.
Nominations are open for the annual RAFFA awards. Established in 2009, they celebrate the achievements of local filmmakers and actors and will be presented at an awards evening at the Old School Arts Centre on September 21.
Nominations can be for movies of any length and genre, provided they were made by filmmakers, or actors, from the Raglan Whaingaroa area (west of the deviation), or filmed within the local area.
Last year's overall award, the Creative Force award, went to Maryann Tuao, of Groundswell Media. Maryann was recognised for her involvement in various film projects throughout the year, as well as for her support and mentoring of other local filmmakers.
This year, awards will be presented for best actor/actress, best cinematography, best director/producer and best picture. Achievements in two open categories will also be recognised.
All nominated short films will be screened at the awards night and there will also be the opportunity to view nominated films on the opening night of the festival (September 13) and during an afternoon screening on September 22.
The Raglan Arts Film Festival is organised by the Raglan Community Arts Council and receives funding from Creative Communities.
The festival will showcase an array of films from throughout the world. Full details of the line-up will be available shortly.
Nomination forms are available from the Old School Arts Centre in Stewart St, Raglan. Phone 07 825 0023 or email info@raglanartscentre.co.nz for more information. Entries cost $10 per submission.